So once a month the venerable OED adds new words (and less publicly, sometimes prunes dormant ones). The June 2015 update is described like this:
Around 500 new words, phrases, and senses have entered the Oxford English Dictionary in this quarter's update. Additions this June include twerk, FLOTUS, yarn-bombing, and crowdfund. You can read more about the new and revised words and meanings in this article by Katherine Connor Martin, Head of US Dictionaries.
via June 2015 update | Oxford English Dictionary.
As anyone who's had to deal with Massachusetts statism or gun laws (sides of one coin, perhaps) knows, the residents of the state have long been known by a particular crude portmanteau: Massholes. Yes, Masshole, "a term of contempt for a native or inhabitant of Massachusetts,"  is now it's own entry in the OED.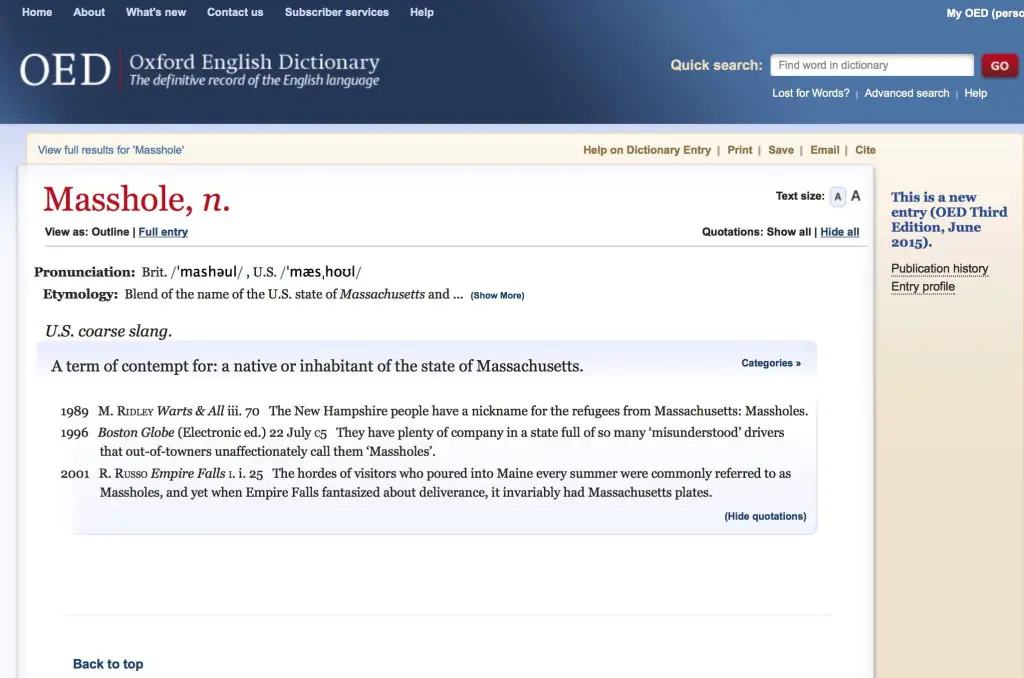 The OED traces the word to 1989, and notes that other 1980s words that have made it to the OED are gangsta, stank, and yuppie. Do we see a pattern emerging?
The gangsta wrinkled his nose. Usually it was too numbed by Bolivian marching powder to scent much, but this aroma was beyond ignoring. "What is that stank?" he thought. It could only be the worst of all worlds — a yuppie Masshole. He eyed his Glock cautiously. In all the excitement, he'd lost count. Did he fire 16 shots, or all 17?
We hope all you trust-fund kids dreaming of "common sense gun laws" like confiscation are happy, now that you're famous. You Massholes.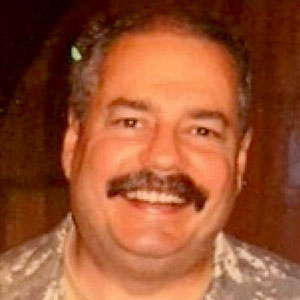 Kevin was a former Special Forces weapons man (MOS 18B, before the 18 series, 11B with Skill Qualification Indicator of S). His focus was on weapons: their history, effects and employment. He started WeaponsMan.com in 2011 and operated it until he passed away in 2017. His work is being preserved here at the request of his family.