As fans of the female shape (on females, of course; don't look for us to go the way of Bruce Jenner anytime before the Sun goes nova) we're sympathetic with women's complaints about fit and comfort problems with conventional designed-for-dudes holsters.
But we're not so sympathetic that we're about to sanction handbag carry. It's a great way for a carrier to get separated from her firearm, which is bad enough. But even worse, this can happen:
Elizabeth Green's 3-year-old son, Marques, died at a hospital June 11 shortly after the shooting woman in Hamilton, about 30 miles north of Cincinnati. The mother told an emergency dispatcher amid screams that he apparently took her handgun out of her purse.

Butler County Prosecutor Mike Gmoser said a grand jury heard evidence in the case before deciding not to charge Green.

"The sheer enormity and permanency of this loss to the mother far exceeds the power of the state to punish the mother for her inattention under circumstances that should have been obvious to her," Gmoser said in a statement.
At least Mr Gmoser managed to bring the investigation and grand jury to a close pretty quickly — it's not unusual to see a case like this drag on for years, hanging like the Sword of Damocles over a person who's already shocked, bereaved, and feeling incredible guilt.
On a word-nerd aside, it's nice to see someone using the word enormity in its traditional sense; not just "really big" but "really horrible." But it's beyond awful that something like this ever had to happen.
In most cases where a kid whacks himself, or a playmate, with mommy or daddy's gun, the state piling on doesn't really serve an articulable public purpose, unless you're the sort of state's attorney who believes that your self-aggrandizement is the highest of public purposes.
The investigation was necessary to determine the circumstances surrounding the boy's death and any criminal conduct that may have been involved, Gmoser's statement said. He said the investigation confirmed the boy died accidentally from a self-inflicted gunshot wound to his chest and the mother failed to secure the firearm from her purse, where it was kept for her self-protection and found by the child.
via No charges for mother whose 3-year-old killed self – CBS News.
We're not lawyers, but we'd guess that there's a lot of jurisdictional variance here, and a lot of shaded area between the white of simple negligence and the black of criminal culpability. Reasonable people can disagree about whether to prosecute the gun owners in cases like this.
It's unlikely anyone will disagree that this was a terrible tragedy, of the sort that should be avoided.
Yes, it's hard to make a service pistol, a female form, and womens' fashions fit together. And handbag carry is a temptation that just sits there smiling at you. When it reaches out to you, remember that the same convenience seduced Elizabeth Green. It's impossible to imagine what effect this one single error — that she may not have known was an error, even though she'd had training — and the resulting tragedy has had on her now, and will have on her for life.
Don't make it possible for a story like this to be about you.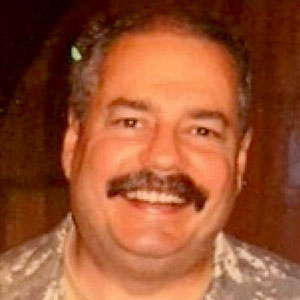 Kevin was a former Special Forces weapons man (MOS 18B, before the 18 series, 11B with Skill Qualification Indicator of S). His focus was on weapons: their history, effects and employment. He started WeaponsMan.com in 2011 and operated it until he passed away in 2017. His work is being preserved here at the request of his family.