We've been planning to write something about President-elect Trump's selections for national security posts and how they compare to the incumbents and recently departed individuals who warmed those chairs during the Obama and Bush administrations, but as of press time for this post (Monday night) he hadn't named any names.
So instead, we go back to Thomas Hardy. We knew him as a novelist (Tess of the d'Urbervilles; Jude the Obscure), and only when we published a WWI (actually, barely pre-WWI) poem of his did we bother to look him up and learn he is better regarded in English Lit circles for his poetry — or was, before English Lit became the propaganda arm of the Great Buggernaut, in which only race, sex and social justice count, and Hardy is dismissed as a deceased cismale heteronormative cryptofascist, because white.
That's why you'll never see a poem like this brief lament of the short life and solitary death of the eponymous Drummer Hodge out of the current crop of would-be literati. Fortunately, Hardy's stuff, like many others more talented than the post-talent postmoderns, has been written down for our reading pleasure.
They throw in Drummer Hodge, to rest

Uncoffined — just as found:

His landmark is a kopje-crest

That breaks the veldt around:

And foreign constellations west

Each night above his mound.

Young Hodge the drummer never knew —

Fresh from his Wessex home —

The meaning of the broad Karoo,

The Bush, the dusty loam,

And why uprose to nightly view

Strange stars amid the gloam.

Yet portion of that unknown plain

Will Hodge for ever be;

His homely Northern breast and brain

Grow to some Southern tree,

And strange-eyed constellations reign

His stars eternally.
Hardy here is writing about the then-current Boer War. His vocabulary contrasts "homely" England — "Wessex" was his fictional county used in many works, named for an ancient kingdom, which he overlaid on the topography of rural Dorset where he was born, lived and died — with "strange" South African words: karoo, kopje, veldt, just as informed Britons learned these words in dispatches from war correspondents.
There is no poem this good that was published in a literary poetry magazine this year. Or last year. For all practical purposes, English language poetry is a dead art. Yet, in its grave, "uncoffined; just as found," poetry from a golden age still sings…
…if one cares to listen.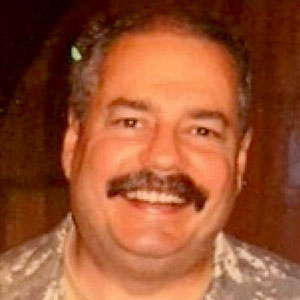 Kevin was a former Special Forces weapons man (MOS 18B, before the 18 series, 11B with Skill Qualification Indicator of S). His focus was on weapons: their history, effects and employment. He started WeaponsMan.com in 2011 and operated it until he passed away in 2017. His work is being preserved here at the request of his family.