Hi guys.  Sorry I haven't written in a while, but I do want to let you know that your last chance to RSVP for Kevin's Celebration of Life is this Sunday, June 4th.  We have to provide a final count to Abenaqui the following day.  The Celebration itself is Sunday, June 11.
RSVP by sending an email, subject line "RSVP", with the number in your party, to [email protected].
Many people have RSVPed and I am looking forward to meeting you (them?) all.  I will be sending out emails to the RSVPers in the next few days with details.
There will be future blog posts concerning a) the future of the blog, b) a scholarship that has been established in Kevin's name, c) his unpublished material (there's a lot of it!), d) his final resting place and e) anything else that comes up.  I have ideas for all these things except e), which is an unknown unknown, as Donald Rumsfeld might say.  I will be interested in your input!
Blogging was a full-time profession for Kevin, but I have an entirely different full-time job that requires a lot of attention, that's why you haven't heard a lot from me lately.
As always, thanks and love to the Weaponsman community.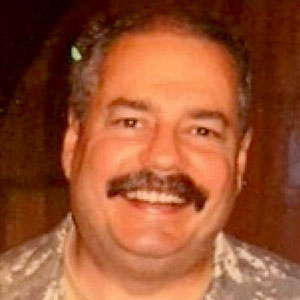 Kevin was a former Special Forces weapons man (MOS 18B, before the 18 series, 11B with Skill Qualification Indicator of S). His focus was on weapons: their history, effects and employment. He started WeaponsMan.com in 2011 and operated it until he passed away in 2017. His work is being preserved here at the request of his family.