Not from us, but from HK USA's former Government Sales guy (later, VP of Military Programs), Jim Schatz. Jim spent 20 years with HK, and was on the inside of almost every single significant H&K development during that period. He prepared these slides for an HKPro gathering in 2008. Like Schatz's presentations at NDIA, it's direct, informative and has the potential to be controversial. Of course, since it's six years old, the H&K buffs have wrung all the controversy out of it by now. He calls it The HK Decades(.pdf), but it's really an insider's history of the company's USA growth through its long "Because you suck. And we hate you" period.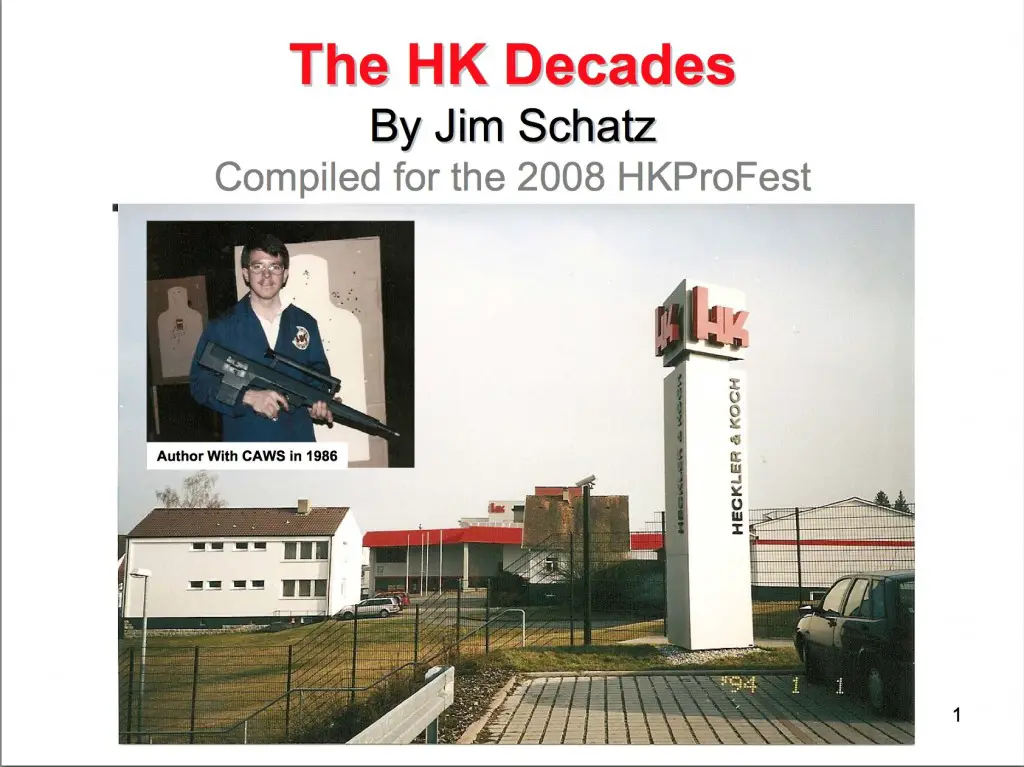 During this period, Heckler & Koch went from a supplier of military arms primarily to European NATO countries, to a world trendsetter. They came this close (Maxwell smart hand gesture) to selling the USA their not-ready-for-prime-time G11 caseless rifle, and then this close again to selling the Army the XM8, and Schatz was at the center of these projects.
In the first case, HK simply pushed the technology farther than it was able to go. The G11 offered some interesting theoretical benefits, both tactically with its very-high-rate three-round burst, and logistically with its compact caseless ammunition. But it fell short of delivering the theory as something practically useful in the hands of ordinary riflemen.  
In the second, it's hard to pin down exactly what happened, but it does look like a group of US Army senior leaders nearly inflicted on the service a new infantry rifle which was, by most measures, no better (and perhaps, no worse) than the existing arm. The project petered out when the XM8 underdelivered on its proponents' overpromises, and its in-house champions rotated out into retirement before installing it as the service rifle. Schatz still defends the XM8 quite vigorously in this presentation.
His comments on the rise and fall of the MP5 are right on. CT elements used to work with handguns in CQB, and discovered that going to an MP5A3 gave them more rounds (both before a reload and total), and more importantly, more hits. But a few incidents — never having to do with the reliability of the gun, more with the limitations of the round — made US military SOF dust off Vietnam-vintage Colt carbines and call for a renewed version of that platform. SOF-driven updates and upgrades to the M16 carbine (later, M4) raised the bar that any US service rifle replacement must meet, leaving H&K and many other vendors of quality assault rifles with weapons that may be better than the M4, but are not better enough to justify a massive rearmament program. (They did secure the Marine M27 IAR program with a variant of the 416, so there is that).
Unfortunately, this document is the slides without the (undoubtedly more interesting) talk that went with them. But it is frank and unfiltered output from an industry insider, that some of you may never have seen. How cool is that?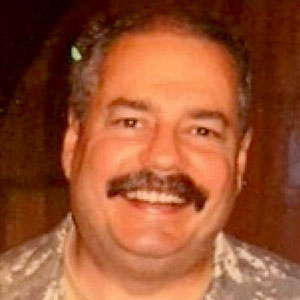 Kevin was a former Special Forces weapons man (MOS 18B, before the 18 series, 11B with Skill Qualification Indicator of S). His focus was on weapons: their history, effects and employment. He started WeaponsMan.com in 2011 and operated it until he passed away in 2017. His work is being preserved here at the request of his family.