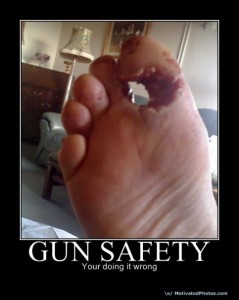 From the land of chocolate, cuckoo clocks, and lots of guns, comes a heartbreaking gun mishap story. At first glance at the headline, it looked like a new story. But, reading it, we had a sinking feeling: it's just new people having the same old stupid accident.
The facts are simple: On 2 August 2015, a 23-year-old man was goofing around with a friend who was visiting from Brazil. The 23-year-old's roommate was a qualified soldier, recently returned from basic training, who had hung his service rifle on the wall. The 23-year-old pointed the gun at his visiting friend's chest and pulled the trigger.
The gun did what guns do.
"I didn't know it was loaded!"
That's what the accused told the court, and expressed his deepest regret  "for using the weapon as a toy." It was too late for the friend, who was mortally wounded and died in minutes.
Both the shooter and the gun owner were found guilty of negligent homicide and sentenced to "conditional imprisonment," a peculiarly Swiss penalty for major misdemeanors and minor felonies, that allows the convict to pay a fine in lieu of incarceration. (The fine is adjusted to the individual's finances and the nature of the crime). The shooter's "conditional" sentence was 18 months and the gun owner's 360 days; if you don't pay the fine, as we understand it, you do do the time.
Somewhat more ominously for Swiss in general, the prosecuting and defense attorneys in this case have found something to agree on: they are trying to end the century-plus-old practice of Swiss soldiers keeping their weapons at home. Accidents and crimes with these guys are very rare, but their consequences and rarity give them tremendous resonance in the Swiss media. Being neither Swiss nor resident there, we can't gauge the likelihood of such an initiative succeeding in the Alpine nation.
What are all guns, always, people?
Story in The Awful German Language (mandatory Mark Twain reference). Story in the Even More Awful Google translation.  Thanks to the tipster in this case, who prefers to remain anonymous.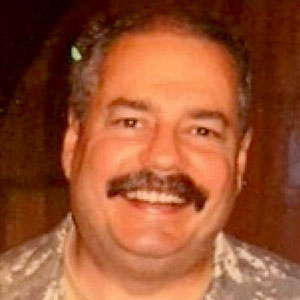 Kevin was a former Special Forces weapons man (MOS 18B, before the 18 series, 11B with Skill Qualification Indicator of S). His focus was on weapons: their history, effects and employment. He started WeaponsMan.com in 2011 and operated it until he passed away in 2017. His work is being preserved here at the request of his family.