A surge of "refugee" claimants flocking to the United States and planning to arrive today or later are in for an unpleasant surprise: lock-up and a ticket home. The Obama Administration had promised free admission to anyone claiming to be a "refugee," especially moslems, but the Trump Administration has reversed that policy — All Astern Full.
Federal agencies are scrambling to show President Trump that they can and will comply with his executive orders. In the case of the "extreme vetting" order that pauses new migration from citizens of seven war-torn or terror-sponsoring Middle East and African nations, Customs and Border Protection (CBP) agents are starting today. Their managers have given a heads-up to other affected agencies.
The CBP plan is to detain all travelers from these seven countries that are traveling on:
a first-time immigrant visa;
a non-immigrant visa (such as H1B workers, or M1 students); or,
an application for refugee status.
These travelers will be denied entry to the United States and returned to their nations of origin; until they can be returned they will be detained, not release with a "not-likely slip" for a later appearance.
This is not deportation (of a previously admitted immigrant or traveler) or removal (of an illegal alien), procedures that give the individual extensive rights to contest the action in court. It's denial of entry, and the denied person can't get his foot in the courthouse door.
Previously admitted immigrants (green card holders) who have been traveling will be allowed to return to the United States. Persons previously granted final refugee status will be admitted, but the last Administration had treated a refugee application, however dodgy, as equivalent to a final determination of refugee status.
We are talking about a non-trivial amount of people here. Today, major international airports receive dozens, scores, and in the largest cases, hundreds, of such travelers daily. Past practice was to give 'em a no-show date and let 'em go, a practice that has been exploited by criminals and terrorists.
If you're a CBP guy or gal, you're going to get sick of winning… in the form of overtime. If you're another Fed or local agency, you might just be asked to help CBP out, so keep your powder dry.
Why did we use a picture of the late Bill Jordan? Dunno. Seems like his spirit is watching over this whole enterprise, and this great land of ours.
Correction
This post has been corrected: our original breakout of the acronym CBP was incorrect, it's Border Protection, not Border Patrol. (The Border Patrol is one of many agencies within CBP).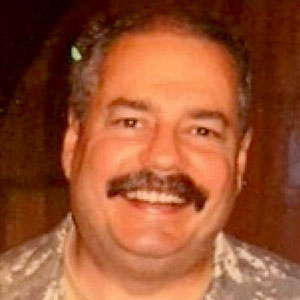 Kevin was a former Special Forces weapons man (MOS 18B, before the 18 series, 11B with Skill Qualification Indicator of S). His focus was on weapons: their history, effects and employment. He started WeaponsMan.com in 2011 and operated it until he passed away in 2017. His work is being preserved here at the request of his family.