We prowl the halls of GunBroker, half looking for stuff to buy, and half looking for edutainment. This is an example of the latter, in that we never knew it existed: a Beretta 92/96 Combo, which appears to be a factory set with slide/barrel/recoil-spring units in 9mm and in .40 S&W.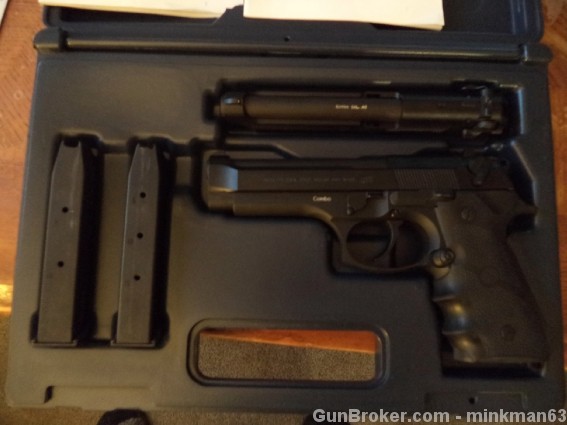 Here's the seller's blurb:
For sale a Beretta 92/96 Combo, 9mm and 40s&w. As far as I can tell it is unfired, Has the original blow-molded case, original box and all paper work. Barrels and lower are stamped COMBO. Also has extra grips. I will pay for transfer using my local FFL if picked up locally. When I say rare, look around, you won't find many… IF any! I can send more pictures if you are a serious buyer.
Looks legit to us. The number of these that were produced isn't visible in any official document, but web pages here and there offer up claims of 500 or 2,500. They come up for sale from time to time, at a premium over a 92 or 96 in equivalent condition.
There is a great deal of modularity in the M92 (etc) design, and the 92 and 96 have identical frames. Therefore, they are convertible simply by swapping complete upper (slide-barrel assembly-recoil-spring), and, of course, the magazine. The recoil spring assembly can be reused, but it's easier to just have a whole unit to swap. (Also, the recoil spring is probably the single most life-limited part in the Beretta, especially the 96, which has the same spring as the 92 but punishes it more).
There are some limitations on swapping, mostly involving odd-lockwork guns and early (pre-92FS) guns. You can even get some use out of just a 92 barrel in a 96 slide, although the reverse won't work. However, the newer "Brigadier" slide (the one with the thickened area by the locking block) may have fewer interchange options.
What's amazing is that guys will still write that you can't swap uppers from 9mm to .40 on Berettas. This Combo is living proof that Beretta thought you could!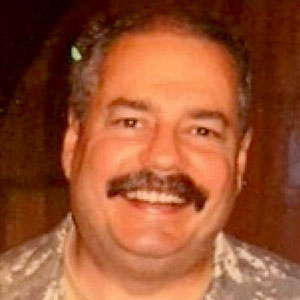 Kevin was a former Special Forces weapons man (MOS 18B, before the 18 series, 11B with Skill Qualification Indicator of S). His focus was on weapons: their history, effects and employment. He started WeaponsMan.com in 2011 and operated it until he passed away in 2017. His work is being preserved here at the request of his family.