What kind of knucklehead names his or her kid "Jeh?" Must definitely be a knucklehead to reckon with, considering what a knucklehead Jeh himself is. Does he have kids? We hope it stops there, because, like Oliver Wendell Holmes's 8-to-1 decision famously said, "Three generations of imbeciles is enough."
Anyway, this came in over the transom from the Secretary of DHS, and we'll post it unedited:
February 26, 2015

Dear Colleagues:

I write with the latest update on the efforts in Congress to pass an appropriations bill for our Department.

Yesterday the Senate agreed to proceed to debate on a clean appropriations bill, without any amendments to defund our executive actions.  This is good news.  We do not know when the Senate will actually vote on this bill and pass it over to the House.  Nor do we know what will happen to the bill once it reaches the House, but bipartisan support in the House for a clean appropriations bill seems to be building.  The timeline for these legislative actions is uncertain.

I remain optimistic that Congress will not let our funding lapse past midnight tomorrow night, though, as you know, we are planning and preparing for that possibility.

I continue to fight for our funding, and to inform the public and Congress about the consequences of a shutdown of the Department of Homeland Security.  Yesterday I spent much of the day on Capitol Hill.  Yesterday we were also honored that former Secretaries Ridge and Chertoff stood with me at a press conference to urge passage of a clean appropriations bill for the Department. Today we hold another press conference with representatives of law enforcement from across the Nation, to highlight the impact to public safety if we do not have funding.

Stay tuned for further updates. Again, I remain optimistic.

Jeh Charles Johnson

Secretary of Homeland Security
So there's the strategy: if they don't get the money not to enforce the law, they're gonna show us, by not enforcing the law.
It's nice to see Michael Chertoff is joining him. Chertoff, the vainest DHS secretary to date, spent his entire term empire building and setting up corrupt deals to line his pockets. For example, he mandated full-body scanners from the British Rapescan company for American airports, and after "retiring" from DHS turned into a complete shill for Rapescan. Why? Well, it turns out, he was working for Rapescan. Cha-chingg.
Tom Ridge has, likewise, made himself filthy rich with rewards and backscratching from the backs he scratched when head of DHS. He literally invested in companies that were before him asking for contracts.
What's Jeh Johnson doing, playing the token black guy with these two blackguards? That's an easy answer: lining up the cha-chingg and bling for his own post-DHS life. It might not be as spectacular as, say, Chertoff's self-dealing, but then nobody thinks Johnson is as bright or cunning as Chertoff.
As crooked? That, yeah.
Update
Since we (and Rasta Jeh-mon) penned these words, a Democrat-Republican food fight over amnesty funding was temporarily patched over with a one-week stopgap funding bill, letting Jeh and his army of Nebraska Avenue drones to still collect their $200k plus paychecks, and the TSA avoid interruption of their important duties: groping children and pilfering from luggage.
Update II
DHS has posted its "shutdown plan," and it's (inadvertent) comedy gold. For one thing, when it's done "shutting down," only 90% of its employees will still be working. Including almost all of those in the agencies that, under Johnson, have been largely forbidden to do their statutory jobs, like CBP and ICE. (The only LE org taking a big hit is the US Marshals Service, which has actually been allowed to arrest fugitives, as long as they're not illegal aliens, up to now). While none of it is deliberate, there's more entertainment value in this crap than anything we're likely to write for the rest of the day:
http://www.dhs.gov/sites/default/files/publications/dhs-lapse-contingency-plan-02-27-2015_0.pdf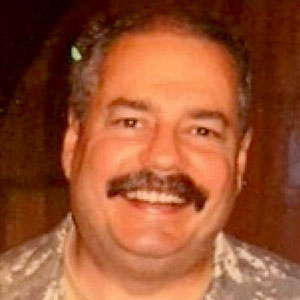 Kevin was a former Special Forces weapons man (MOS 18B, before the 18 series, 11B with Skill Qualification Indicator of S). His focus was on weapons: their history, effects and employment. He started WeaponsMan.com in 2011 and operated it until he passed away in 2017. His work is being preserved here at the request of his family.