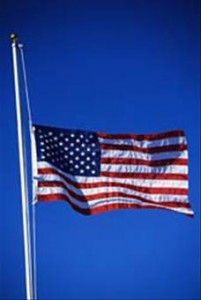 Sometimes, men die in war. Sometimes, their deaths are fast and clean, like that of a character in a 1950s Western. He's reached the end of his character arc, so, "Ah! They got me!" and he crosses over to the other side, chest clutched. Or he just tumbles off the livery-stable roof, dropping his Winchester. (And as fake as the deaths in those entertainments were, at least they don't "respawn," like the dead in today's video games).
Sometimes, their death is not so clean and pure. Mortal wounds are sometimes instantaneous, and sometimes induce such shock as to be de facto painless, to be sure. But sometimes they're excruciating, and sometimes the victim suffers for an extended period. It can be an hour on the field, or it can be a month in the burn unit at Ft. Sam, but both are unendurably long to the suffering individual.
The Question, and Some Cases
If you have knowledge about someone's last minutes or hours, do you tell his family? Let's make this idea concrete with some real-world cases.
Case 1: Epic toughness meets unsurvivable wound
A man of our acquaintance received such a massive wound that he had no prospects of survival, but instead, was expected to die in moments (we were not there).  The best combat medics on Earth despaired of any way to treat him, yet due largely to his personal toughness and will to live, this dead man endured over eight hours in the shadowlands between life and death, much of it conscious, and in unimaginable pain.
Case 2: A Tactical Risk is Exposed as Fatal Error
A small element did something daring and risky  — some, including the unit CO, would have said foolhardy, if there had been anyone left to say it to. A single massive explosion left all the Americans and the English-speaking interpreter dead or unconscious. The long delay in getting medevac for the surviving American may have contributed to his suffering. He died  weeks later as infection ravaged his weakened, burnt body in hospital.
Cases 3 & 4: An Embarrassing Death, and a Horrifying One
And then, there are the circumstances and manner of death. A story circulates from the Vietnam War of a young officer slain by the random fall of a short mortar round, who was attending to a bodily function at the time. Another man died at the enemy's hands in such a bestial and inhumane manner that those who were there at the time have, over the years, told only a few. Whom they have sworn to secrecy.
Case 5: The Urge to Open the Box
We had a situation where family members demanded to see their loved one, His casket was closed for good reason. The morticians at Dover did pretty good for government work, but they didn't have a really good set of remains to work with. (At least this guy died instantly and was dead before the nerve impulses could have reached his brain, as a matter of physics).
Case 6: All a Senseless Screwup
And you have probably heard the story of former NFL starter Pat Tillman, where his unit initially concealed the fact that he died, not facing the foe, but trying to get an element of his own unit to stop shooting mistakenly at his element. The snap judgment and ace marksmanship of his own Ranger unit was a bad combination for Tillman.
So, What Do You Do?
Ultimately, the question for the living is: what do you tell the family?  The two extremes are: you always tell them everything, or, you never tell them anything that's going to increase their pain. In our opinion, people who inhabit those extremes have not faced this actual decision. In our opinion, the answer is: you tell them as much of the truth as you think you need to, and take it case by case.
Case 1: There is no concealing this death from the family, as a reporter described it in some detail, and some day, the man's children will have to face a description of their dad's death (actually, it happened long enough ago that they have no doubt done so). Others who were there had given the family a story that elided some of the details (and in fairness to the reporter, he left out things he could have included had he had some prurient interest in the death).
Case 2: While the decisions of the men that day have been the subject of a good deal of tactical discussion (and motivated the CO to send a "don't do stupid $#!+" rocket to his far-flung troops), nothing was committed to writing or communicated to the family that reflected ill on the dead.
Case 3: The officer was, according to legend, awarded the Silver Star. Several versions of this story appear in Vietnam novels, and it may have been the Army/Marine version of urban legend.
Case 4: The family remains unaware. The men with this knowledge are determined to die without passing it on any further (indeed, actuarial tables saying what they do, many of them already have).
Case 5: Unit members' fear was that their friend's closest family members would have their last memory be of his damaged face and body, not of the very different living man. But ultimately, the decedent's relatives insisted. Steps were taken to make the viewing less traumatic, including dim lights, mortician work, judiciously placed silk cloth, and bringing the relatives in from the far corner of the room in hopes they'd change their minds before their retinas could resolve a true picture. Two burly soldiers, selected for size and reflexes, stood by each the two concerned ladies. Neither lady went more than a step into the room (and one did have to be caught by the two guys).
Case 6: We all know the outcome of the Tillman case. Measures taken by his unit to "spare" his family just alienated the family further, and drove their pre-existing dislike of the Army to a level of white-hot hatred. In this case, what looked like the best call to the people on the ground looked like a cover-up to the suspicious family.
Which of these cases were handled well, and which not? Your opinion may vary. Indeed, the family members and unit members had a wide variety of feelings about these cases at the time, and even today.
The culture says you must let the truth out, you must pick at the scab every time. But the people driving that cultural message, the Hollyweird types and the coastal elites,
We're just glad to be far removed from making these sorts of decisions.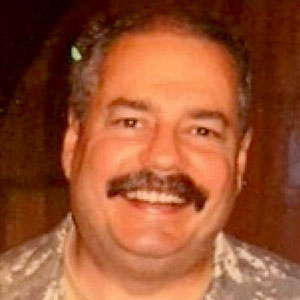 Kevin was a former Special Forces weapons man (MOS 18B, before the 18 series, 11B with Skill Qualification Indicator of S). His focus was on weapons: their history, effects and employment. He started WeaponsMan.com in 2011 and operated it until he passed away in 2017. His work is being preserved here at the request of his family.