A Pennsylvania friend texted us today about two deals he found at Surplus City in Feasterville Trevose, PA. We've mentioned their seemingly bottomless wellspring of cop trade-ins before. He stopped in to check on one — a beater cop shotgun — and wound up going home with another, a beautiful Smith & Wesson Model 10 revolver. Specifically, this one: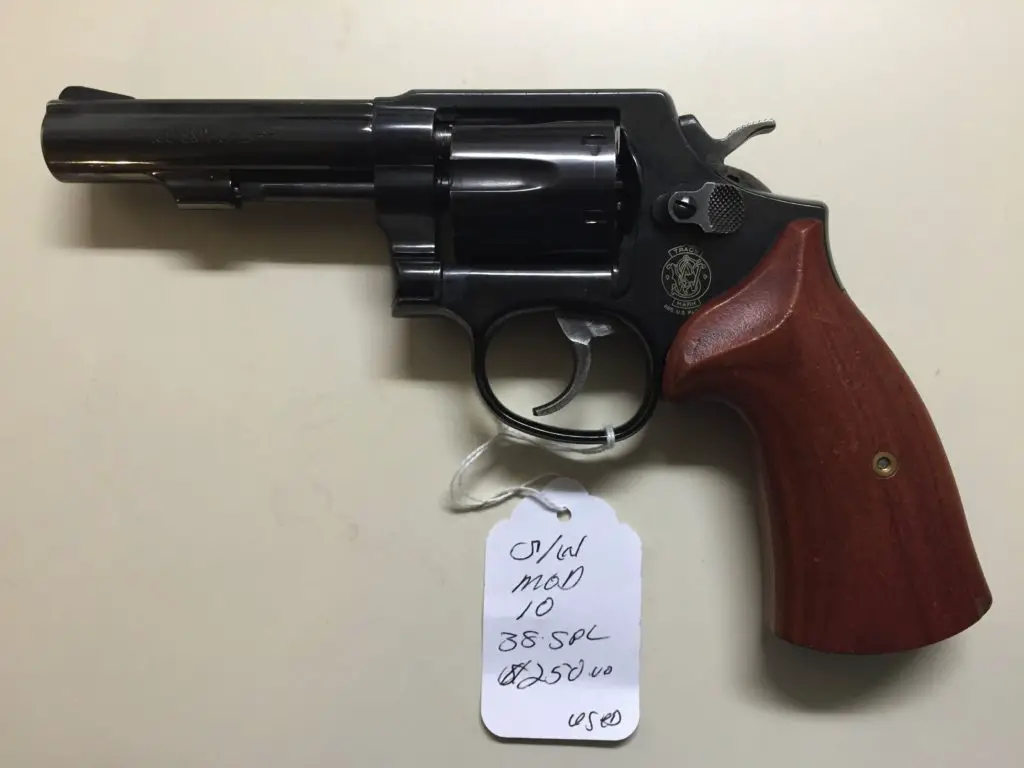 Yes, that is pretty. The action matches, as well: niiiice. It was the only one like this, in amongst the marked department trade-ins. It doesn't have a PD marking on it. (The Model 10s remaining in stock come with a variety of grips and are marked CDOC for the California Department of Corrections).
The gold-colored marking in the S&W crest appears to be original The walnut grips, on the other hand, may be aftermarket; and underneath them — it's a round butt!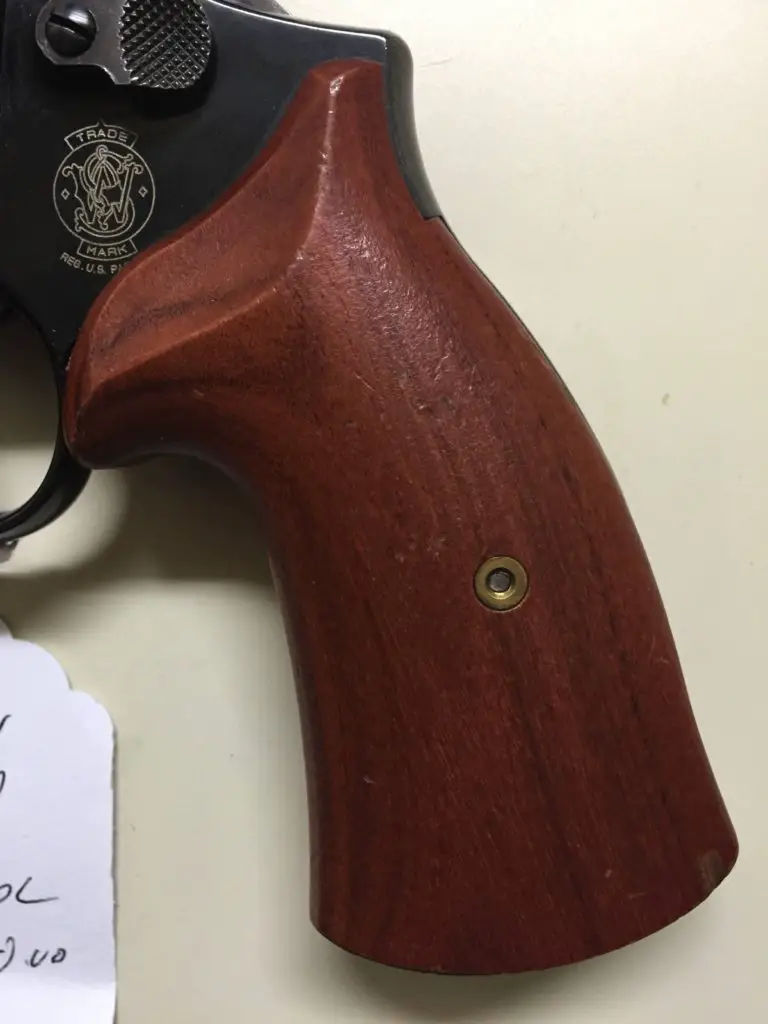 Very high condition revolver for $250. It may be that old Smith and Colt revolvers in unloved calibers like .38 Special and .32 are the best bargain in used guns today. Being out of fashion means you can buy an excellent revolver for a price even the Chinese couldn't build it for today, if the Chinese could build revolvers (they probably can, but they don't bother; they're as driven by fashion as any other).
This particular example a later Model 10, because it's +P marked. This could not be earlier than the late 1960s, but probably dates from the 1970s or 80s. (For a fee, Smith & Wesson will document the revolver by serial number).
The original .38 S&W Special was introduced in 1899, loaded with 18 grains of black powder! It led to more powerful smokeless loads, then via Elmer Keith and the .38-44 to the .357 magnum. (.38-44 was basically an overloaded .38 Special meant to be shot only in stronger revolvers built on a .44 frame). Current target max pressure for .38 Special is 16,000 cup and .38 Special +P is 25% stronger at 20,000.
Meanwhile, our friend describes the shotties like this:
Remington 870 Police Magnum previous Wells Fargo weapons. $200.00. Beat up cosmetic condition.
Surplus City found one nicer than that for their Facebook page: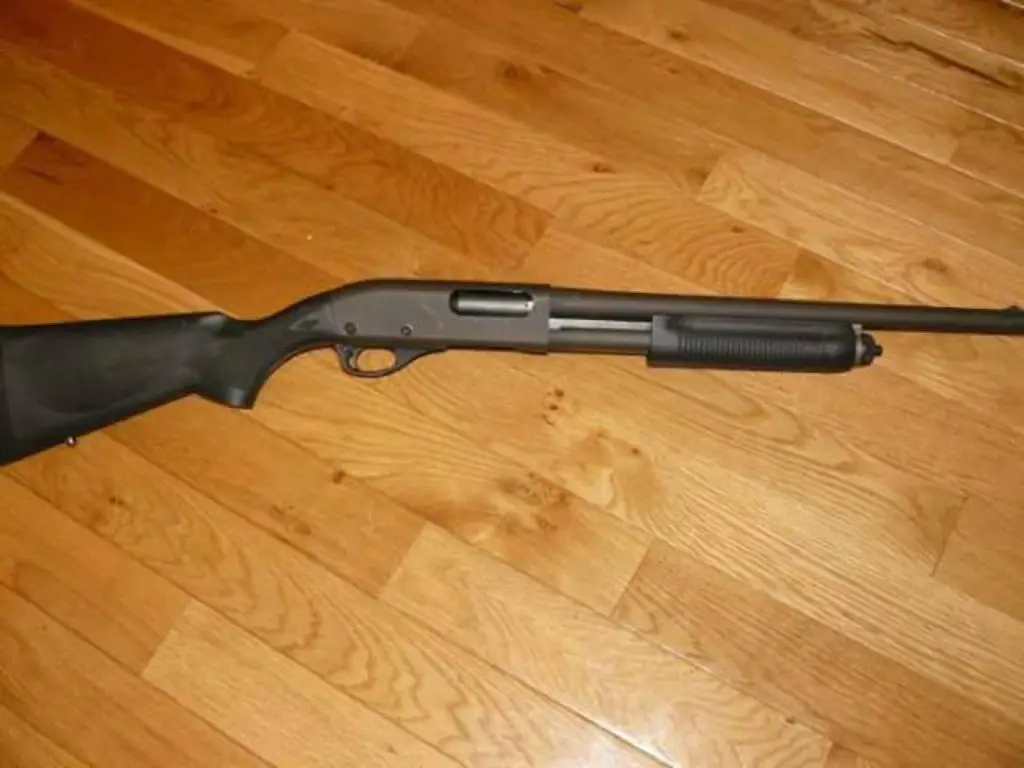 They say some are priced at $200 and some at $250, there. The nicer ones might have been gone by the time our friend bopped in to Surplus City.
He's thinking of getting one and giving it a cosmetic touch-up before presenting it to his chick. She's the sort of woman that would be delighted with that kind of gift.
Editor's note: hey, we're now up to only 12 hours behind. But we did finally get the lawn mangler towed out of the hole we got it stuck down in, and only broke one towing cable and bent one clevis pin in the process, so there is that. Hoping Tractor Supply or Ace has a bin-o-clevis-pins when we drop by tomorrow. Or we can make one out of the crummy Spanish parts/junk Mausers that Century is grading "good" and flogging to unsuspecting dealers. -Ed.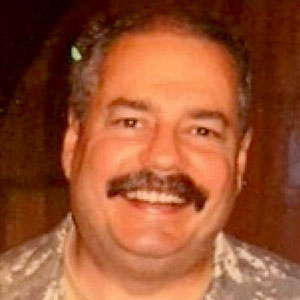 Kevin was a former Special Forces weapons man (MOS 18B, before the 18 series, 11B with Skill Qualification Indicator of S). His focus was on weapons: their history, effects and employment. He started WeaponsMan.com in 2011 and operated it until he passed away in 2017. His work is being preserved here at the request of his family.