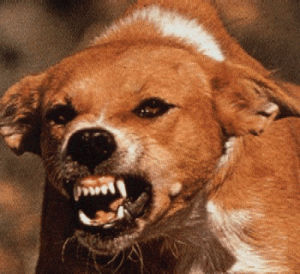 To all you Offender-Americans out there (yeah, they're not exactly the demo for this blog. C'est dommage), we, the public-spirited staff of WeaponsMan.com, commend the didactic message linked below.
We, ourselves, never thought of trying to address the criminal element directly. For one thing, they're not big on reading. But as it turns out, one of our readers and commenters, Aesop, did indeed pen a personal advisory to criminals like the ones he sees handcuffed to bunks and gurneys in his ED at Callous Bastard Hospital, and posted it in his occasionally updated blog in April. And you really just have to read it.
We'll just take one little snippet from this post. Now is the time to put down your beverages and make sure all fluids are safely downstream:
Two helpful bits of advice:

1) You can run from the cops, you can try to run from the police helicopter, but you cannot run away from the police dog.

Some cops are truly donut magnets, there are some places helicopters can't fly, but anywhere you can run, a dog can run faster.

He is more agile than Officer Friendly, he cannot be reasoned with, and in 100% of cases, if you're fleeing when he catches you, he's gonna bite your ass, multiple times, which hurts a lot.

And then, he'll get a Scooby Snack for his efforts from Officer Friendly.
You've probably noticed that he offered two helpful bits of advice. Well, to see the second one, you're going to have to go Read The Whole Thing™.
And he's not even done explaining why you don't want to tangle with Officer K9.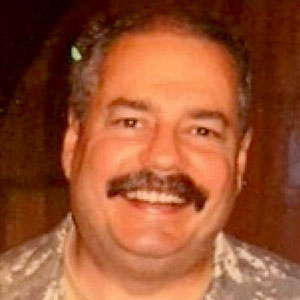 Kevin was a former Special Forces weapons man (MOS 18B, before the 18 series, 11B with Skill Qualification Indicator of S). His focus was on weapons: their history, effects and employment. He started WeaponsMan.com in 2011 and operated it until he passed away in 2017. His work is being preserved here at the request of his family.