As we've seen (and we hate to write about this so recently after our last post on the subject, Annals of the 0.0002%, Wednesday morning), if there's one thing that isn't a priority for the "Immigration and Customs Enforcement" agency, it's immigration enforcement. To the point where guys are being threatened with firing for arresting criminal aliens — not mere immigration-law breakers, but serious, violent felons.
So what is the priority at ICE, if law enforcement isn't? Well, two things that came to us from separate ICE criminal investigators kind of sum up what's going on in the demoralized (#314 of 314 agencies in a Federal morale survey) agency.
Priorities: Dog & Pony Show, hold the Pony
Behold Director Sarah Saldaña's priority: a dog show. The following is verbatim from Sarah's own office, with only two items redacted: name of the system on the ICE intranet, and the PII of the Saldaña horse-holder (dog-walker?) she names as POC, out of bare human decency:
From: ICE-Broadcast

Sent: Wednesday, December 16, 2015 4:29 PM

Subject: ICE's "Top Dog" Pet Photo Contest

A Message from Director Sarah R. Saldaña

To all ICE employees

December 16, 2015

ICE's "Top Dog" Pet Photo Contest

Did you know pets can help to improve your physical and mental wellbeing?  Beyond mere companionship, pets can relieve stress, lower your blood pressure, and increase your level of physical activity.  Dogs, specifically, have been used by law enforcement agencies for more than 100 years and continue to be recognized as some of our most valuable partners today.

Think your pet is worthy of the prestigious title of ICE's "Top Dog"?  Think your pet is cuter than my precious pups, Mitzi and Daisy?  These are the questions you will decide during the months of December and January.  Entry is easy – simply submit a photo of your special pet to [email protected].  Photos will be posted in a gallery on [an ICE intranet resource] where you can cast your vote for the winner.

So what are you waiting for?  Get those photos in now!

Contest Rules and Information:

Submission period: Dec. 16, 2015 – Jan. 16, 2016
Voting period: Jan. 17-31, 2016
Resize photos to 1200 pixels wide by 675 pixels high and save them as JPEGs or select the large image size if emailing from a smart phone. (Photos can be resized for the gallery if too large but cannot be made larger if too small.)
Include name of pet and owner.
One submission per person.
One vote per person.

ICE's "Top Dog" will be announced and displayed on [an ICE intranet resource] soon after the voting is closed.

Please direct any questions to Ashley Leagan at (202) RED-ACTED or [email protected].

Sarah R. Saldaña

Director

U.S. Immigration and Customs Enforcement
This left us with a burning desire to know whether Mitzi and Daisy are Chihuahuas, or Mexican Hairlesses, or the fave pet of illegal immigrants: ill-tempered, abused pit bulls. But it also left us with a horrifying level of knowledge of what ICE is up to, now that Saldaña (and Johnson) have enjoined any attempt to enforce immigration laws. (Or laws, period). A dog show. Lord love a duck.
Nonpriorities: Enforcement
in response to our "Annals of the 0.0002%" where we impartially beat up a reporter for misplacing a decimal point, and ICE for misplacing something like 150,000 or 200,000 real live Title 18 criminals somewhere in the USA, some readers thought that the complaining agents were faking. One insider replies thusly, asking for anonymity for reasons that will be evident:
Please add this to your comments on the immigration article:

Excellent article. Thank you and well done. The reason I [personnel action redacted] is because after 17 years of fighting to enforce immigration, I have given up. The public, the politicians and our bosses all shit on us for doing our job. Time to move on to greener pastures.

And as to the person who said we should do our jobs anyway, would they risk getting fired? And if they care that much they should do their civic duty and vote out the bastards stopping us from doing our job.
The problem is, of course, there are essentially three different branches of the same wealthy, entitled elite who do not care what you civic-duty-doers think. Those three are:
Democrats, who see criminal aliens as valuable future voters and big-.gov service consumers;
Republicans, who see criminal aliens as bargaining chips keeping wages low for the benefit of their corporate overlords;
Trump, who has figured out what to say to own the media, but whose record suggests he will do whatever is most advantageous to the cult of celebrity of Donald J. Trump.
Odds that any of these jamokes will be foursquare behind enforcing immigration law? Might not be zero, but that's what it rounds to.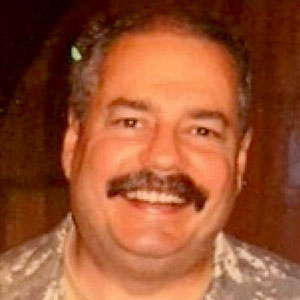 Kevin was a former Special Forces weapons man (MOS 18B, before the 18 series, 11B with Skill Qualification Indicator of S). His focus was on weapons: their history, effects and employment. He started WeaponsMan.com in 2011 and operated it until he passed away in 2017. His work is being preserved here at the request of his family.