It is Sunday, and we are back in Hog Manor, to the wailing and gnashing of teeth of the other residents, except Small Dog, who was atypically (for the family; typically, for a dog) glad to see us.
We arrive amidst a severe Diet Dr. Pepper drought, which makes the two cans sacrificed to the false gods of TSA yesterday all the more poignant a loss. When time to render unto Caesar arrives later today, we shall circulate around the various retailers until we have scored the precious brown fluid, essential to maintaining the serotonin levels required for sustained gun-blogging.
It was a very good trip and will be repeated soon. At the moment, we are all dressed up to exercise, and have discovered the old mercury thermostat in the music room/exercise room, which is inexplicably its own heat zone, has gone the way of all ancient electrics, and has flickered its soul to the wind. There are, in fact, some rather alarming scorch marks inside that provide some clue as to the modality of its demise. This sort of simple, low-voltage, two-wire mercury thermostat is no longer made, so we shall have to substitute something for it.
Since the change from mercury switches was driven by EPA, not technology, we expect the substitute to suck like an EPA-approved vacuum cleaner wouldn't. We've half a mind to release the mercury into the environment as payback.
In the meantime, exercising in ambient temperatures in NH will not be terribly bracing, as the mild weather has mostly continued. (We doubt the temperature drop has been so kind to the musical instruments.)  At present, it's freezing out, and it will only get into the high thirties, according to the Apple weather app, but Apple and the Weather Channel agree that the week will see high temps around fifty, so that better days for catching up on neglected work on the grounds lie ahead. Most importantly, it's past time to drain and seal the fountain till spring (you really don't want to deal with a freeze-cracked fountain. Don't ask how we know this).
In the spring, we'll also have to have a real electrician replace the hack that got us through the fountain season, with something that's, well, done by a real electrician and up to code. Or we'll pay a guy with a bulldozer to put an end to the beastly thing.
So today is off to a slow start. But actually we're pacing ourselves for tonight's airplane building session.
(At some time today we'll post yesterday's overdue Saturday Matinee (Bridge of Spies, still in theatres) as well as the TW3 for Thanksgiving Week. But we can't say for sure when -Ed.)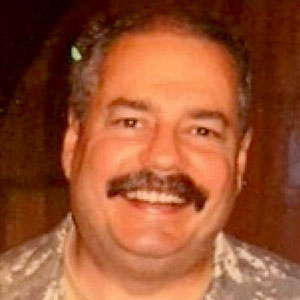 Kevin was a former Special Forces weapons man (MOS 18B, before the 18 series, 11B with Skill Qualification Indicator of S). His focus was on weapons: their history, effects and employment. He started WeaponsMan.com in 2011 and operated it until he passed away in 2017. His work is being preserved here at the request of his family.