Chinn used this chart in 1942 (it's in Part X in Volume 4, and can be read or downloaded at this link — warning, it's a monster .pdf). In it, he classifies the actions of the machine guns he knew: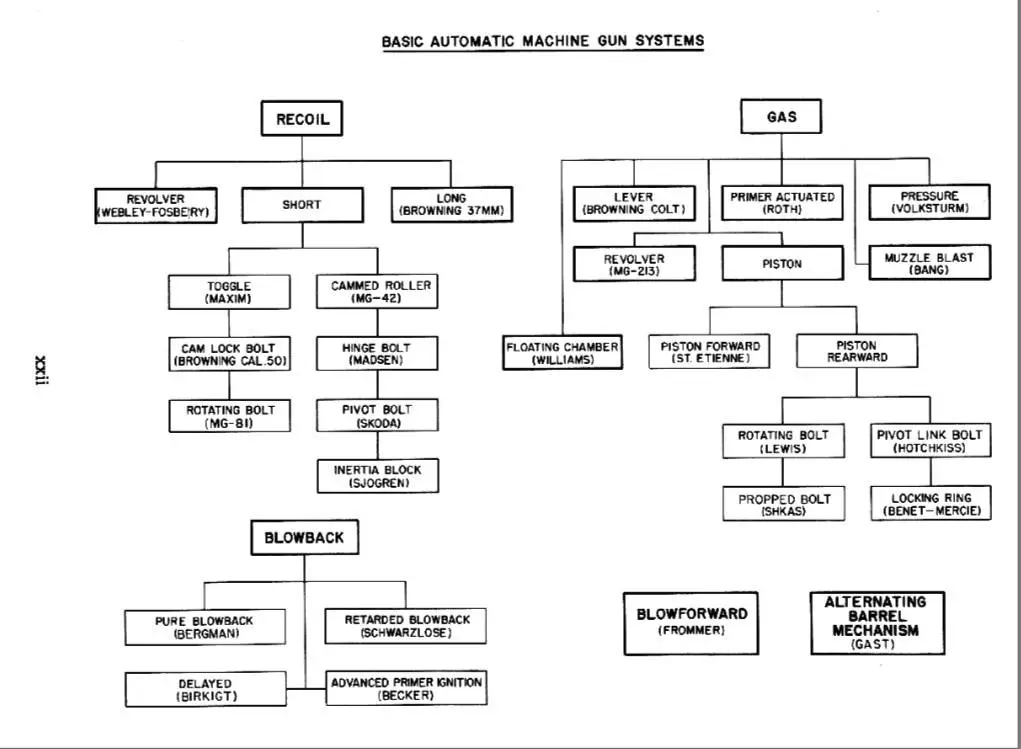 His choice of classifications is interesting, and he includes some designs that are not machine guns (Webley-Fosbery, Williams floating chamber). But he doesn't include everything, if only because he drew this up some three-quarters of a century ago, and designers haven't been idle.
What's missing, and why?
The first thing we note is that externally powered MGs are not on the list, but then, he does define "automatic machine gun" as "A weapon capable of sustained fire with its operating energy being derived wholly from the force generated by the explosion of the propellant charge." That's a reasonable definition, although we'd quibble about "explosion" and perhaps substitute "combustion," and it excludes both the then-obsolete mechanical machine guns like Gatling, Nordenfeldt and Gardner, and the then-unimagined powered gatlings of the 1950s and beyond.
The next absence is the direct impingement gas system. At the time, it either had just gone into service, or was just about to go into service, in Sweden in the Ljungman AG42, which had been in development only for about a year before its issue. Of course, the direct-impingement system is best known to us today through the Stoner AR variant, which works completely differently (having a de facto gas chamber inside the bolt carrier), and secondarily through the French MAS-49 and MAS-49/56 rifles.
What else is Chinn missing? Is there truly nothing else new under the sun in threescore years and ten?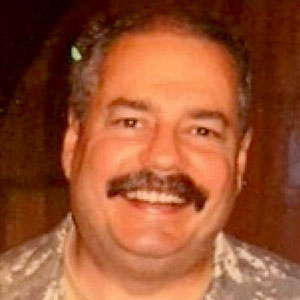 Kevin was a former Special Forces weapons man (MOS 18B, before the 18 series, 11B with Skill Qualification Indicator of S). His focus was on weapons: their history, effects and employment. He started WeaponsMan.com in 2011 and operated it until he passed away in 2017. His work is being preserved here at the request of his family.