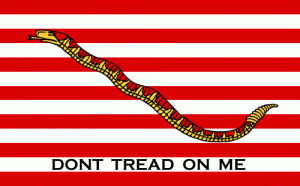 Handicapped by a shortage of "gators" or amphibious ships, the Navy is considering taking shipless Marine infantry and Ospreys, and hiring allied ships to carry them. Where the ships could come from is an open question, as it's unlikely any reliable ally has enough idle gators to close what the Navy identifies as an 8-ship gap for projecting power in the North Africa region alone. Handling maritime crises in two regions of the world simultaneously would be hopeless with the current force structure, but we'd have to try.
The problem is tied up with numbers and budgets. Today's much smaller Navy has similar responsibilities to its Cold War era self, which had twice as many warships. Moreover, many of the ships the Navy is buying now are so-called Littoral Combat Ships, which depend on stealth for survival, as they have nearly nonexistent offensive and defensive armament. These ships are useless in any kind of power projection that goes beyond simply showing the flag; they have the combat power of Yangtze River gunboats.
The Navy is weighing whether to have Marines hitch a ride on foreign warships, citing a shortage of U.S. vessels due to recent budget cuts — raising bipartisan security concerns about the leverage this could give other countries.

A key concern is whether a warship host nation could deny Marines permission to come ashore.

"Ceding our amphibious ships to other countries — it's almost silly and I can't believe it is even an option for the Navy," said Rep. Duncan Hunter, R-Calif., who served as a Marine in Iraq. "Now we are going to have to ask other countries, much less financially stable countries than America, to loan us their ships so that we can base our Marines on their ships. It's almost embarrassing."
Along with Hunter, Fox also got disbelieving quotes from former Senator (D-VA) and SecNav Jim Webb, suggesting the apoplexy of this latest bleat of surrender from a Navy slowly disestablishing itself may be bipartisan.  You ought to Read The Whole Thing™.
Who knows, spending some time in foreign hulls getting irritated by the sailors of their navies might cause the Marines to reevaluate their famous disdain for the sailors of ours.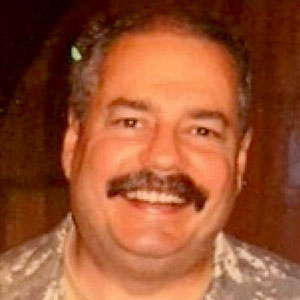 Kevin was a former Special Forces weapons man (MOS 18B, before the 18 series, 11B with Skill Qualification Indicator of S). His focus was on weapons: their history, effects and employment. He started WeaponsMan.com in 2011 and operated it until he passed away in 2017. His work is being preserved here at the request of his family.