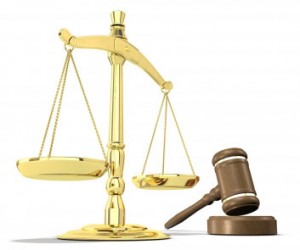 Guns.com has the story of how the gun-ban Brady Campaign's plan to use the parents of a victim of the Aurora, CO shooting as the hook to hang an anti-gun lawsuit on backfired. Badly.
The parents may have expected to win big and collect a large sum; instead, the ill-prepared lawsuit went down in flames, as had several similar lawsuits before it. The suit was booted on a Motion to Dismiss, although not before it cost the defendants hundreds of thousands in legal fees.
Now those costs are on the plaintiffs' heads. Like a firearm, a lawsuit is something you should only pull the trigger on when you know you're in the right.
A federal judge ordered the parents of a Aurora, Colorado, theater shooting victim to pay court costs and attorney fees as a result of a lawsuit filed last year, and the defendants in the case say the family owes around a quarter of a million dollars.

According to court documents filed April 10, in a combined sum, Lucky Gunner and Sportsman Guide paid roughly $224,600 to fight allegations that they failed to properly vet the gunman who used their products to kill 12 people and injure 70 others during a screening of The Dark Knight Rises in July 2012.

BulkAmmo.com, more commonly known as Lucky Gunner, requested $151,574.70 in attorney and travel fees. And Sportsman Guide requested $73,037.87 on similar expenses.

Brian Platt, owner of BTP Arms, an online retailer that sold the gunman tear gas, has also requested $23,714.99 for attorney fees and $33,569.89 in relief.
Not to question a reporter's numeracy — we're assuming guns.com lifted these numbers from the mainstream media — but the numbers don't add up to 224k. We're getting $281,897.45. (Guns.com caught this, using a rounded version of the higher number in their headline). And that's not a comprehensive amount.
The other defendant named in the suit, Gold Strike E Commerce LLC, an online retailer that sells body armor, has yet to file a motion.
via Aurora theater victim's family may pay $280,000 in Lucky Gunner lawsuit.
If you read the legal documents, Gold Strike appears to have taken an ostrich's approach to the whole suit, disappearing and failing to respond to the court. (This is a very unwise, but surprisingly common, legal strategy).
Of course, the judge is not bound to give the defendants all the fees and expenses they file for, but his order when he dismissed the suit in March indicates a complete fail on the part of plaintiff's attorneys. Guns.com also had the judge's order and an article then.
[T]he alleged chain of causation between Defendants [the online ammo sellers -Ed.]  and Holmes's acts is too attenuated to impose liability. There can be no question that Holmes's deliberate, premeditated criminal acts were the predominant cause of plaintiffs' daughter's death. Holmes meticulously prepared for his crime, arriving at the theater equipped with multiple firearms, ammunition, and other gear allegedly purchased from several distinct business entities operating both online and through brick and mortar locations. Neither the web nor the face-to-face sales of ammunition and other products to Holmes can plausibly constitute a substantial factor causing the deaths and injuries in this theater shooting.
We are not lawyers here, but we are conscious of an old aphorism of the profession, that says, "When the facts are on your side, pound on the facts. When the law is on your side, pound on the law. When neither is on your side, pound on the table." The Bradys' legal strategy seems to have been to pound on the table, but that is more likely to work with a jury than a judge, and to get to the jury the would-be table-pounder has to get by the motions stage in front of the judge. This crew didn't.
As the judge pointed out in his order, the plaintiffs were looking to get him to legislate from the bench, reversing the plain meaning of both US and Colorado black-letter law. He declined to do so:
The stated purpose of this civil action is to obtain a court order enjoining the defendants from conducting their online sales … until and unless they accept changes prescribed by this court. To grant such relief this court must conduct hearings and make policy decisions that are within the authority of the political branches of government responsive to the people under our constitutional structure of representative government. The defendants' motions to dismiss must be granted because this court does not have the authority to grant the relief requested.
The Brady attorneys were in it for anti-gun activism, and probably, a piece of the action. But they, personally, are not out a dime; no doubt, they're on the hunt for another plausible plaintiff, to be used until used up and left a hollow, indebted shell.
To the bereaved parents in this case: here at WeaponsMan.com, we're sorry that an insane monster cruelly murdered your daughter, and we sympathize with your grief. We further regret that the experience has turned you towards totalitarian solutions. But we don't regret for a minute that becoming a totalitarian has been costly to you.
As the Vietnam generation says, sorry 'bout that.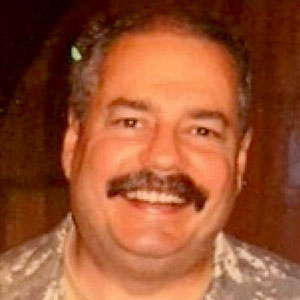 Kevin was a former Special Forces weapons man (MOS 18B, before the 18 series, 11B with Skill Qualification Indicator of S). His focus was on weapons: their history, effects and employment. He started WeaponsMan.com in 2011 and operated it until he passed away in 2017. His work is being preserved here at the request of his family.