When they're not cutting fire hoses, burning out cop cars, or beating the snot out of cops, reporters, or just plain bystanders, the Baltimore rioters are looting businesses — and looting firearms from the police cars they set afire.
99.1 WNEW reporter Steve Dorsey was attacked by one person while covering the riots near the CVS. "I was just about to do a live shot on the phone when out of no where a protester came up in front of me, shouted something at me, hit me in the face. I fell down and my phone dropped out of my hand and at that point he was going to kick me while I was laying down on the asphalt, and a few other protesters intervened and they pushed that guy back and I was able to escape with the help, limping, with some other protesters," he told WJZ's Mary Bubala.
Well, there's another newsman confident that the magic of press membership would protect him. Hard to say if he's going to be over that now.
Dorsey said he witnessed "nothing but chaos" as he covered the riots.

"I actually saw a fire truck pull up to the scene, stay about two minutes — there were only two firefighters on board — and just left. There was really nothing they could do in an uncontrolled chaotic scene like that. Also the back of a police van was completely wide open. A witness told me he actually saw someone steal a shotgun out of the van and leave with it," he added.
via CHAOS: 15 Officers Injured, Businesses Looted, Fires Set As Violent Riots Plague Baltimore « CBS Baltimore.
The city schools and the Anne Arundel County schools have taken two different approaches to the riots. The city schools' long, rambling and intermittently-coherent statement suggests, amid gigantic methane bubbles of educrat speak, that they're going to double down on the social-justice grievance-building that has produced the entitled-feeling rioters:
We are also communicating with each one of our school leaders around effective instructional strategies to heighten student awareness and understanding of social justice issues. We are deeply concerned about our students and community, and we hope to treat this situation not only as a teachable moment but also a time for thoughtful reflection on how we can reduce conflict and violence in our society.
In Anne Arundel, they're concerned about their students, too, but in a slightly more practical way:
Anne Arundel County schools have canceled all field trips into Baltimore City through May 3.
Why stop at May 3? The people of Baltimore clearly don't want to be part of the modern world. Why not just wall them off, like Fortunato in The Cask of Amontillado? 
Perhaps this policy of immurement is already in place. Police have listed a number of recommended no-go zones, and the city's subway trains are not going to serve five stops in the riot area.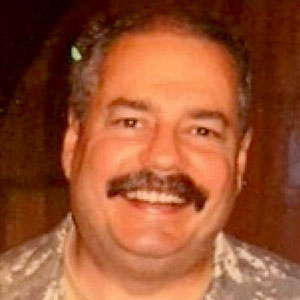 Kevin was a former Special Forces weapons man (MOS 18B, before the 18 series, 11B with Skill Qualification Indicator of S). His focus was on weapons: their history, effects and employment. He started WeaponsMan.com in 2011 and operated it until he passed away in 2017. His work is being preserved here at the request of his family.