There's horse meat, which some Europeans apparently like. But the EU being the EU, there are regulations about these things, which creates, to the shock of Eurocrats but the understanding nods of economists everywhere, a black market in horseflesh — the sort that comes shrink-wrapped in a market, rather than on the hoof in a racing stable.
The US has run hot and cold on whether we'll allow our unwanted old Dobbins to be slaughtered for the tables of Euro sophisticates, rather than the more usual rendering into wood glue and gelatin. So there's unmet demand, and when unmet demand meets regulation-constrained supply, smuggling and counterfeiting inevitably surface.
European authorities say police in several countries have detained 26 people in a crackdown on an organized crime network accused of trading in illegal horse meat.

Eurojust, the EU agency for judicial cooperation, said in a statement late Friday that the network falsified documents and sold meat from horses unfit for human consumption. The meat then made its way into the "legal food chain," unbeknownst to consumers.
One may wonder what distinguishes horses "unfit for human consumption" from their equine brethren who have that imprimatur. The article is unclear.
The operation involved authorities in France, Belgium, Britain, Germany, Ireland, Luxembourg and the Netherlands. The statement said the main suspect is a Belgian, but did not provide the nationalities of those arrested.
So it took seven nations' cops to arrest a couple dozen horsemeat scofflaws — an average of three point something each.
European health authorities have been on alert for horse meat crime since 2013, when they discovered that it was being secretly sold as beef in some prepared foods around Europe.
via News from The Associated Press.
How could they sell it as beef? Isn't everything we don't usually eat supposed to taste like chicken? (J/k. Horsemeat does taste like beef, and makes decent burgers. For a time in the late 80s it was sold in the US commissaries in Europe because the junior enlisteds couldn't afford beef, at least not with all the AAFES/Exchange/Commissary kickbacks and graft factored in).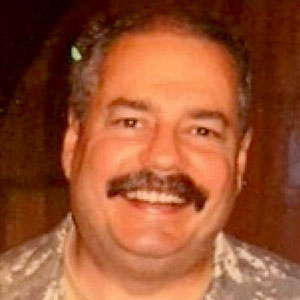 Kevin was a former Special Forces weapons man (MOS 18B, before the 18 series, 11B with Skill Qualification Indicator of S). His focus was on weapons: their history, effects and employment. He started WeaponsMan.com in 2011 and operated it until he passed away in 2017. His work is being preserved here at the request of his family.