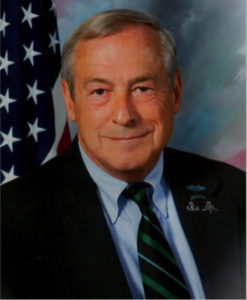 Charles Aycock was a man you never forgot. If you didn't know him, it is our mission to, by the end of this short blog post, make you regret that you did not. He made that easy,
He was a rare officer to have served in all components of Army SF — Active, Reserve, and National Guard Special Forces assignments; SF special mission units; and as a Department of the Army civilian supporting Special Forces.
After graduating SFOC, his initial assignment was in the National Guard 20th Special Forces Group. Volunteering for active duty and Vietnam, he served in MACV-SOG as a Hatchet Force leader and later attached to the combined interagency Phoenix Program. He served also in a variety of military free fall jobs, including as a team leader on an MFF Special Atomic Demolition Munition team.
He might have gotten a Regular commission, but he didn't get his college degree until 1981, and then by assembling credits from here and there to get a degree from the Regents' External Degree Program (now Excelsior University) of the State of New York. He actually did graduate level work (at the Command and General Staff College) before having a college degree. That was still possible in his generation — if a man had the talent.
He also had some thankless assignments, but that's just the ebb and flow of a soldier's career.
When he was named Distinguished Member of the Regiment (SF's version of the downmarket Hall of Fame that some other special operations units have) in 2009, it was unfortunately overshadowed by having MOH recipient Col. Ola Lee Mize in his DMOR cohort. Mize earned his Medal the hard way — in Korea, in front of a swarm of screaming Chinese, wielding an entrenching tool when the ammo ran out. Had the other man been anyone but Mize, Aycock would have received the bulk of the news coverage.
He'd have hated that, most probably.
Colonel Aycock shared our highest award, the Combat Infantryman Badge, but he also had a bunch of still higher awards that we do not, like the Legion of Merit, the Presidential Unit Citation (as a personal award, as member of the unit when it earned the ribbon), and Master Military Free Fall wings. He passed on to one final reward that we have not, yet, at approximately 9 AM on the morning of 24 October 2016.
He is survived by a substantial family, many of whom inherited his gene for selfless service. While new greats are always arising, Charles A. Aycock can never be exactly replaced.
Ave atque Vale.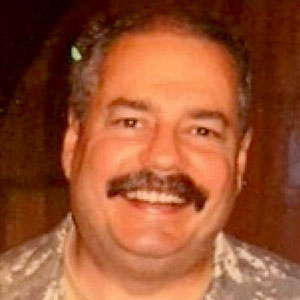 Kevin was a former Special Forces weapons man (MOS 18B, before the 18 series, 11B with Skill Qualification Indicator of S). His focus was on weapons: their history, effects and employment. He started WeaponsMan.com in 2011 and operated it until he passed away in 2017. His work is being preserved here at the request of his family.