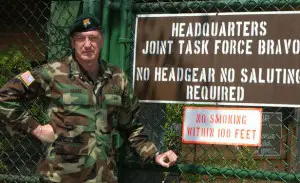 Tim Haake is a retired former SF/SOF general with time in JSOC and overt SF. So he sounds like just the guy to write this column in the Washington Guardian:
Starting July 23, Retired Army Major General Tim Haake will take Washington Guardian readers on a weekly mission inside the ranks of America's fiercest and most secretive warriors.

His Special Ops-ervations column will explore the untold acts of heroism, the breath-taking capabilities and equipment and the expanding reach and mission of America's special forces.

via Gen. Tim Haake explores the untold stories of U.S. special forces | WashingtonGuardian.
However, a closer look at Haake made one wonder. He's now one of the teeming horde of lawyer-lobbyists around the National Capital Area. And indeed, all his Army commissioned service was as a JAG. So… we checked him out. It's never hard to check out an SF or SOF guy if you are one. Just start emailing or dialing. It can take three bounces to hit a guy who knows the guy  firsthand — usually the first or second bounce brings you the second-hand, reputational information.
And we learned this: Tim Haake is the real deal. He transcended his JAGness in ways we don't need to discuss here, and would probably be embarrassed by some of the good things that bona fide warmakers said about him. Our  contacts' contacts even went so far as to praise his lobbying efforts: as a lobbyist, he's gotten vital SOF priorities funded.
So that puts his column in a different light, and we'll be looking forward to it here at WeaponsMan.com
Travis Thursday (with bonus Taylor!)
Thursday is usually the day when we catch you up on quadruple amputee Travis Mills, but this is not a "usually" kind of week. Also, we missed last week, but that's OK as the Mills family hasn't updated the blog.
We do have a brief request from the Millses, for any Texican readers:
For all supporters in the Dallas / Fort Worth area, don't forget that next weekend is the Miles for Mills motorcycle ride and benefit. It promises to be a huge event. It's begins Saturday, July 28th in Dallas and ends in Lake Dallas at the American Legion. And even if you're not a motorcycle rider, you should still attend! Check out the event's Facebook page for all the details or send an email to the event hosts Rick & Tancy Turner. Volunteers are still needed, so if you're able to help, please contact them!

As usual, all the new news can be found on TravisMills.org – Updates. In addition, there are Travis Mills t-shirts available. Good for working out in and expressing your support for a great wounded warrior! As you see, we're not only pluggers, we're purchasers.
If you're like us, and find the daily triumphs of seriously wounded paratrooper Travis and his family inspirational, you'll also want to check out Navy EOD guy Taylor Morris. Like Travis, Taylor was wounded quite recently and survived the amputation of all four extremities. And like Travis, he's not letting it cripple him.
Where do we get such men?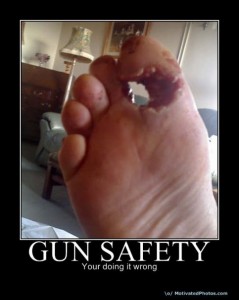 The story in the Detroit officer-shot-girl-while-gun-holstered story, which we meant to write up here but put off as "too weird,"  just keeps getting weirder. So it's now too weird not to write up. The Detroit Free Press has the facts:
Adaisha Miller was on her knees while dancing behind an off-duty Detroit police officer early Sunday when his holstered gun fired, striking her in the chest, a police official familiar with the investigation told the Free Press today.

The official said that explains how Miller was shot in the chest while dancing behind Officer Isaac Parrish during a fish fry early Sunday at his home on Archdale.

The official said the angle of the gunshot is possible because Miller was not standing and described it as some type of "exotic dance" where Miller, 24, was tugging at Parrish's waist.

via Police: Party-goer was on her knees dancing when officer's holstered gun went off | City of Detroit | Detroit Free Press | freep.com.
Needless to say, Ms Millet's family objects to the current position of the officer and the Detroit Police, which seems to be that she kind of had it coming because she was doing a slutty dance, and.. .squirrel!
We speculated a Glock would be involved:
Police say preliminary findings show the shooting appears to be an accident, and Parrish did not touch his gun, which was in a soft holster on the right side of his waist.

The official said police did not give Parrish a Breathalyzer….
Investigation 101… never ask a question if you don't want to know the answer.
It's unclear whether Miller had been drinking when the shooting occurred about 12:30 a.m. Sunday.
You don't say. Gee, the tool they'd have used to answer this question if Parrish was a civilian stayed happily in the closet.
The early investigation shows the holster Parrish was using may have allowed the trigger of his gun to be "manipulated" while the Smith & Wesson M&P 40 was stored.
See? Not a Glock. Of course, the M&P copies the Glock's zero-margin "trigger safety".
So let's see some obfuscation from the white shirts:
Detroit Police Chief Ralph Godbee Jr. said at a news conference Monday that the department does not have a policy regarding what holsters off-duty officers should use. Also, he said the department-issued gun didn't have an external safety, but it had one in the trigger.
That's also called, in the world of real weapons design, no safety. But the boss cop did have one moment of clarity amidst the swirling poo:
In most incidents, he said, a weapon "does not go off without the trigger being engaged in some manner."
You don't say.
Weaponsman will be coming back to life…
… over the next couple days. It was a necessary trip, and let us associate with old friends and even see some interesting weapons, a few museum-bound examples of which we may show you soon.
Bear with us, please. We'll also start clearing out 100-odd backed-up comments, most of which are Brazilian spam. Why the Brazilians have taken over from the Nigerians as the leader in internet criminality is a joke with no punch line presently.
Mission Planning in Austere Situations
A Lousy Briefing
We've just seen another example of mission planners whose noses were in computers and not where they needed to be, i.e. out bird-dogging logistics and coordinations for the mission.
They prepared the whole mission — intel brief, warning order, operations order, annexes, and briefback — in Microsoft PowerPoint. The slides were prepared in classic Army fashion: dense, text-rich and jargon-saturated, with the text shrunken ever smaller as the Good Idea Fairy inspired team members, staff members, commanders and kibitzers to cram more mung into the slide.
The briefing that resulted from this sucked. We mean really sucked. Like, the intakes to the turbines at the Glen Canyon Dam, sucked. It dried your eyeballs faster than instant depressurization in deep interstellar space. Or it seemed that way. We were waiting for the CO to pull the trigger that various SF legends would have done: "You just lost power. Brief  without the computers." D'oh!
A Real World Example of Computer Failure
(We actually saw that happen real-world at K2 in Uzbekistan. The power to the FOB TOC cut out… and when the computers came up, the TOC staff realized in horror that, since these machines hadn't been turned off or rebooted in months, nobody knew any of the passwords. Some were in a tech's head, a few more in his notebook, and for a few more, a call to another tech who'd rotated back Stateside was required. So yeah, it can happen to you and when it does, you will be looking mighty stupid).  By the way, the tech with the passwords in his notebook saved our bacon that day, but he was violating more Army regulations than Bradley Manning.
A computer is a tool, but you need it less than you think — even today. If you understand the basics of mission planning, you can do it with the basics of tools — 3 x 5″ cards, butcher block paper, a sand table.
Issues of Communications with PowerPoint
PowerPoint is particularly insidious. Edward Tufte has been fighting a lonely rearguard action against what he calls the Cognitive Style of PowerPoint for over a decade.  He has a few allies who do things like port the Gettysburg Address over to .ppt.
The military, unfortunately, loves PowerPoint and has its own PowerPoint style, which is all about putting every detail on the slide to cover sme staff weenie's ass, and not at all about communication, at which this style of use is utterly dreadful.
If you have to use PowerPoint, present like you would if you were a startup, coming to venture capitalists for money.  Guy Kawasaki (who's been on both sides of the VC presentation) recommends a 10-20-30 rule. (1) Maximum of 10 slides. (2) Budget no more than 20 minitues of an allotted hour for presentation — maximizes time for Q&A, and covers your hiney in case you get an obstreperous briefee or your time slot is crunched by external schedule drivers. (3) No smaller than 30-point type. The slide holds ideas, not the whole thing.
Never, ever, give them a slide deck, with or without notes, to read before your presentation. They will read that and ignore what you say.
Five Rules for an Effective Mission Brief
Use an operations order format. Every officer in a US or allied military knows it to some degree.
Every team member must know the mission in detail, especially infil plans, actions on emergencies (it's OK, even superior, to say "according to Team SOP" but everybody had best be drilled in team SOP). and actions on the objective.
Every key event must be rehearsed, including the briefing.
Charts illustrate key points. A sand table for key actions (especially on OBJ) is a plus.
3×5″ cards are used as aides-memoires and as flash cards
Finally, expect questions. The CO's questions are not an interruption of your brief, they are a key component.
A question that has a variable answer is: how much dog and pony show "flash" to put on?  That depends on the recipient of the briefing. Some people love eye candy, others love austerity, and you're going to wind up tailoring your style to what the briefee wants, unless you are extremely solid and confident in your own style and approach. If you're the Alpha Wolf and present like an Alpha Wolf, you can get away with almost anything.
If you didn't get away with it: you're not the alpha wolf.
A Message from Aaron Bank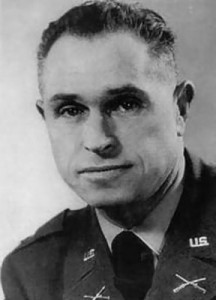 Things will remain slow around WeaponsMan for a few days more, so we suggest you visit the excellent Loose Rounds and ForgottenWeapons.com sites, and we shall attempt to inspire you with a  few words from one of the many legends of Special Forces, First Commander Aaron Bank.
Dedicated adherence to spartan standards, maintenance of continual operational readiness for the conduct of multiple, complex missions; complete faith in the capability to execute those missions and the willing acceptance of hazards far beyond the normal call of duty have made teh 10th Special Forces Group Airborne the unit with the greatest combat potential in the Armed Forces.
He wasn't kidding about the hazards. The same unit yearbook (1956) that this inscription is in — available as a reprint here or perhaps more reasonably here (whilst supporting an Airborne/SOF museum) — lists  nineteen names on its "In Memoriam" page. (Most were probably casualties in the last year of the Korean War, after serving briefly in 10th, which was founded in 1952, but without research we can't confirm that). Special Operations service remains hazardous, which is why the Special Operations Warrior Foundation (a most excellent and soberly-run charity) extends its benefits to the survivors of casualties of peacetime training events as well as those of combat losses.
10th Special Forces Group was, at this time, the senior of two Special Forces Groups. Today it is the senior of 7 Special Forces Groups and four disbanded, but well-remembered, SF Groups. 10th began many SF traditions including the Green Beret, the Trojan Horse as a symbol (nowadays an unofficial one) of Special Forces, and — somewhat later — the Group Coin, which spread first through SF and then the Airborne, and finally to seemingly every element that buttons up a uniform before going to work. Over the years. 10th served at Bad Tölz, Germany; Ft Devens, Massachusetts; and for the last 20 years at Ft. Carson, Colorado with a battalion at Stuttgart, Germany. Its exact operational responsibilities are classified, but it conducts special operations for, within and on behalf of the European Command.
Exercise for the reader: when Aaron Bank changed command, who was the next commander of 10th Special Forces Group in Bad Tölz, Germany?
And yes… posting will continue to be slow.
On Sunday there was Chaos in the Land
Well, not the Land exactly… more like at Weaponsman.com. We'll be backdating a few posts into the empty second half of the week today and banking a few for next week. You will like some of them
UPDATE: And it's especially bad that we set this up on Saturday to post on Sunday, but put Monday's date on it. D'oh! Can't anybody here play this game?
It's going to stay slow for a while…
…for which we humbly apologize. There is work, there is family, and there is something that came in the mail that begins, "The Chief of Staff of the Army requests your presence…."  We're quite sure the Chief does not know us from Osama, but we're thankful to the flunky who got the invitations into the mail to us.
Turkey Exports: TSA Agents Flock to Olympics
The British government and its contractors having choked rather badly on preparing for the 2012 Olympics (where was Mitt Romney when a bungled Olympics needed him? Oh yeah, he's tied up). British security contractor G4S which received an over half-billion-dollar contract for Olympic security, has only hired 4,000 of the nearly 14,000 guards required.
To plug the 10,000-guard gap, the UK government has had to deploy thousands of cops ripped from their beats, and thousands of soldiers right as the same government has imposed traumatic austerity measures and downsizing on UK forces. Even with almost 20% of the entire Army on Olympic duty now, they were only able to surge 3,500 replacement guards. Midlands and rural police forces have been denuded of spare rozzers, and the call's gone out as far as Yorkshire and even Scotland. And with those measures exhausted, there's nothing left but the bottom of the barrel: the TSA.
US Security Agents 'At Heathrow For Olympics'.
TSA managers are delighted by the arrangement, for the bragging rights, and for the perks. While there may not be much in benefits for the line TSA screeners, pilferers, peepers and gropers, a disproportionately large "management slice" will be traveling to vacation at the Olympics on public expense to exercise proper command and control over the seething horde of payroll patriots.
The only thing that's up in the air is whether the US taxpayer or UK ratepayer will be carrying the burden of these freeloaders, or whether the cost will be divided, and how.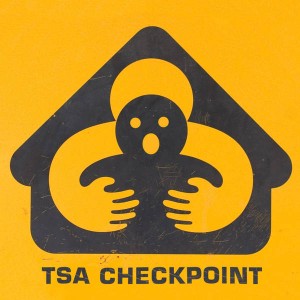 This will also ensure that American travelers and any foreigners unwise enough to travel via the USA or on US-flag airlines — for those are the ones that will be funneled to the TSA turkeys — don't miss the groping, peeping, baggage-thievery, and other such markers of TSA excellence as they'd receive at home.
The US has fought two wars with Britain in our mutual history. We pretty well had relations sorted out, and have tended to see things the same way, and join conflicts on the same side, since then. But what's going to happen when some royal gets groped or some celebrity's Rapescan image gets emailed around?
Because you know some TSA turkey will do it. The one thing you can absolutely depend upon is that no one good, decent, moral, honest or competent is employed by TSA at any level or in any capacity.
Something cool over at Forgotten Weapons
Ian has a description, some photos, and a manual of one of the truly forgotten weapons: the TRW Low Maintenance Rifle, of which even we have never seen more than the grainy picture and short description in 1970s-vintage copies of Small Arms of the World and the nearly identical information in similar vintage Jane's Infantry Weapons. Bet you haven't seen this picture before: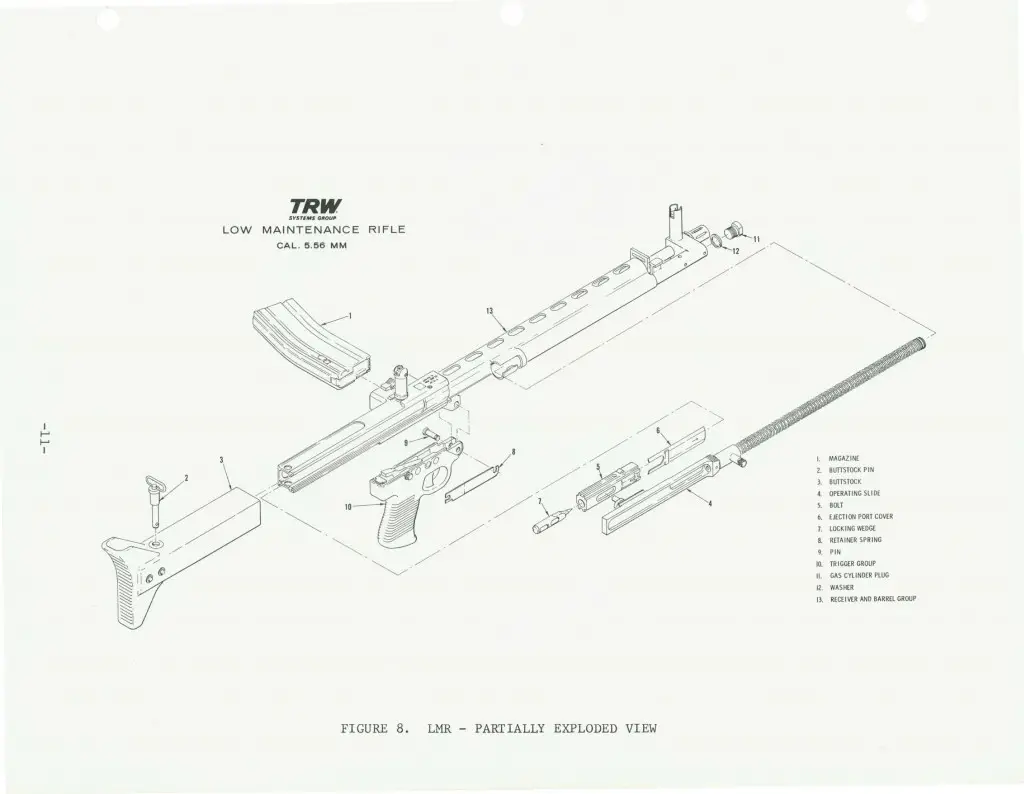 Nice, eh?
Click to embiggen to a fairly ridiculous degree.
(And yes, that is an M60 GPMG trigger group. The LMR, like the 60, was full-auto only, firing from an open bolt, at a low rate of fire, making single shots very possible.. and rather inaccurate).
So, while what Ian has is not much in absolute terms, relative to the de facto information blackout on this intriguing 5.56mm weapon, he has a treasure trove of new findings. Get thee hence and get educated.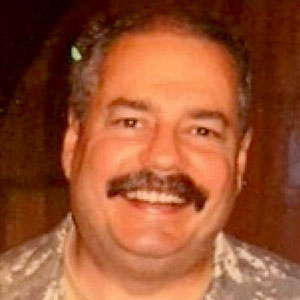 Kevin was a former Special Forces weapons man (MOS 18B, before the 18 series, 11B with Skill Qualification Indicator of S). His focus was on weapons: their history, effects and employment. He started WeaponsMan.com in 2011 and operated it until he passed away in 2017. His work is being preserved here at the request of his family.