Monthly Archives:
June 2012
…even though WeaponsMan.com comes to you daily on 100% recycled electrons. But both of these jackwagons need even more public shaming. Both of these losers are claiming SF, and they're doing it with such brazen in-your-face assclownery that it takes our breath away. (And after the two main courses, we may throw some minor blowfish in as dessert. A veritable battalion of these jamokes has been building up, creating a sort of assclown plaque, hardening our intertubes, whilst we've been doing analog stuff).
We'll begin with the lesser of two weevils. But despite a military career short on distinction (and to be specific, an attempted Special Forces career long on FAIL), Ken Aden is not light on ambition. He intends to be the next Congressman in District 3 in Arkansas. We don't know who else the Razorbacks have to choose for that job, but having had a look at Aden, we'll give the other guy a full-throated endorsement. Or girl — we're not prejudiced that way, just in favor of Congressmen (-women) who are not SF poseurs. Which rules out Ken Aden.
Now, it's a shame we have to get out these rusty old nails and hammer and mechanically fasten poor Aden to the WeaponsMan Cross of Wannebe Woe, but, well, he asked for it. You see, he wasn't content to claim his actual military service, which was honorable but not spectacular. He either received through error, or procured dishonestly, a DD 214 (the Department of Defense form for discharge papers) with one entry indicating a Special Forces Military Occupational Specialty. The services use MOSes (or their equivalent, like AFSCs) as shorthand for the job title. Special Forces MOSes all begin with the number 18 and then further characters; what comes after the 18 tells you a Green Beret's job on the team. (A Weapons Man is an 18B and they are the fightingest, steadiest, most precise, and handsomest members of most teams, FYI). Aden's bogus DD 214 made him out an 18C, or Special Forces Engineer Sergeant.
So how do we know it's bogus?
His campaign only released a partial 214 (this is a major red flag and demonstrates intent to deceive)
The campaign only released it to Aden supporters in the media, an even bigger bandera roja.
The only place anything SF-ish appears is in the listing of specialties. No school, no awards, no SF assignment. Zilch.
It runs concurrently with his other specialty (his real one) of Infantry.
His "18B" MOS is malformed. It shows "18B3P" but you can't have a "P" Skill Qualification Indicator with an 18 series MOS. Why? "P" is for Parachutist. You cannot begin the SF pipeline unless you are a qualified parachutist, so it's subsumed into the 18. Most initial entry SF soldiers these days have an L there, for Linguist, and many second-term soldiers have a V for Airborne Ranger, but as we'll see, Aden didn't get as far as that kind of schooling.
He does not show award of the Special Forces Tab. Always awarded to graduates since circa 1983.
He does not show the Special Forces Qualification Course in his military education.
(and this is the big one): the records at the Special Warfare Center and School show that he was a failure in the 18D (Special Forces Medical Sergeant) course. He was recycled into the much easier 18B Special Forces Weapons Sergeant course (yeah, we admit it — the medic training is longer and much more intellectually demanding than weapons. And our team medics were the kindest, bravest, warmest, most wonderful human beings we've ever known). He failed the 18B course and he was threecycled into a second shot at 18B. He failed again. With three failures in a single phase of SFQC, it was obvious that SF level academics were beyond him and he was released.  So yes, he attended SF school, but no, he never qualified and the MOS listed on his DD 214 is error or fraud. (While you are training, you still have your old MOS. "SF babies," members of the 18X program who don't have a conventional Army MOS, have no MOS, like basic trainees, and then an Infantry MOS after completion of the OSUT phase of training, until Regimental First Formation on SFQC graduation).
Some of the instructors from his course still remember him, and they remember he failed. Ditto the now-retired sergeant major of the school during his period of attendance.
He has been unwilling or unable to release complete records, although records released under the Freedom of Information Act do not corroborate his claim.
He has been unwilling or unable to name an SF soldier who can vouch for his qualification or service in an SF unit, unwilling or unable to provide his Yarborough knife number, etc. He's basically gone silent on the subject and has resorted to the DAMN approach: Deny everything, Admit nothing, Make counteraccusations, Never change your story.
In short, he's about as SF as Santa Claus.
Jonn Lilyea over at This Ain't Hell has been banging on Aden like a gong, and Aden has sent a few hopelessly outwitted sock puppets to engage with Jonn's readers in the comments. Got popcorn? Here's the links:
Jonn Lilyea is not even a member of our Regiment, so we're extremely grateful for him and his commenters for putting the heat on this pustule. As you can imagine, the members of the Regiment are not silent on phony blowfish Ken Aden. Here is the ProfessionalSoldiers.com thread on him. For those who are not members, the ps.com (as members call it) convention is that a vetted, documented Special Forces soldier or officer bears the label "Quiet Professional" beneath his screen name. Mods who are QPs are labeled — what else? — "QP moderators". Notice that almost everyone posting in the Aden thread is a Special Forces soldier — unlike Aden.
So, let's move on to the next assclown. Even though Matthew Beck is the greater of two weevils, we're not going to give him the ~1000 words that Aden received. Because Beck has been sufficiently retarded as to tattoo his false claims on his very skin. Yeah. And then posted pictures of his fraud-bedecked skin on facebook. Oh, yeah. We're gonna let Beck's body art — or body brain fart — speak for itself. Well, we may assist with a snarky caption.
Snarky Caption
Revolting Image
Beck in uniform. Hey, where's all his he-ro tabs and stuff?It's not fair to compare his "chin count" to that of the the Singapore white pages, so we won't. Social responsibility, don't ya know.
 
Beck in… well, his own caption says he's about to board a C-17 for HAHO on an "undercover op." Oh, we totally believe that.Click to embiggen and see if we're making this up. (Hint: we're not).
 
Beck… out of uniform. Just be glad we cropped the picture! But seriously, look at all the tattooed hooah on this guy.He does not appear to have actually received the Bronze Star that is tattooed on him.

Now, how many tabs is that? On his right shoulder, too (unless he did the photo in a mirror — which we'll soon see he didn't).From the bottom to the top:

SNIPER — A version of Beck's records provided by himself (and therefore suspect) show attendance at  the Benning sniper school. But there's no such tab. Fail.

Continued with next photo.

 
A close up of his collection of tabs. Some of them ("Sniper"?) aren't real. But then again, on Beck none of them are real.AIRBORNE — Beck's records do show jump school, but this tab is not an individual award (that's what the parachutist badge is for). It's part of the unit patch for units that are on jump status, or that were in their glorious past. Beck's own suspect 214 shows he has never been on jump status since jump school. Fail.

RANGER — Beck's own records show no Ranger school or assignment. He may have failed or quit RIP at Benning. This tab is outright Stolen Valor and he had it tattooed on. 

 SF — He never even tried out. 

 
We were going to say a few more words about a few more turds, but we've wasted a lot of space on these two crumbs, and they are sadly typical: one using a bogus claim to advance his career, another using similar bogus claims to prop up his ego, peas in a pod of purulence.
Something tells us the folks of Arkansas are going to do the right thing, even if Aden never will. And Beck — well, he's going to hit bottom some day and he'll still be tattooed with a bunch of badges and medals that belong to someone else.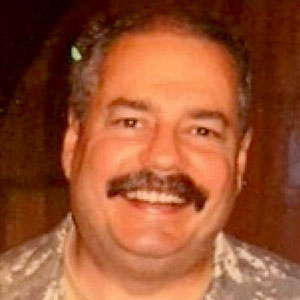 Kevin was a former Special Forces weapons man (MOS 18B, before the 18 series, 11B with Skill Qualification Indicator of S). His focus was on weapons: their history, effects and employment. He started WeaponsMan.com in 2011 and operated it until he passed away in 2017. His work is being preserved here at the request of his family.