This grip on a Ruger target pistol was made using the latest in additive manufacturing technology.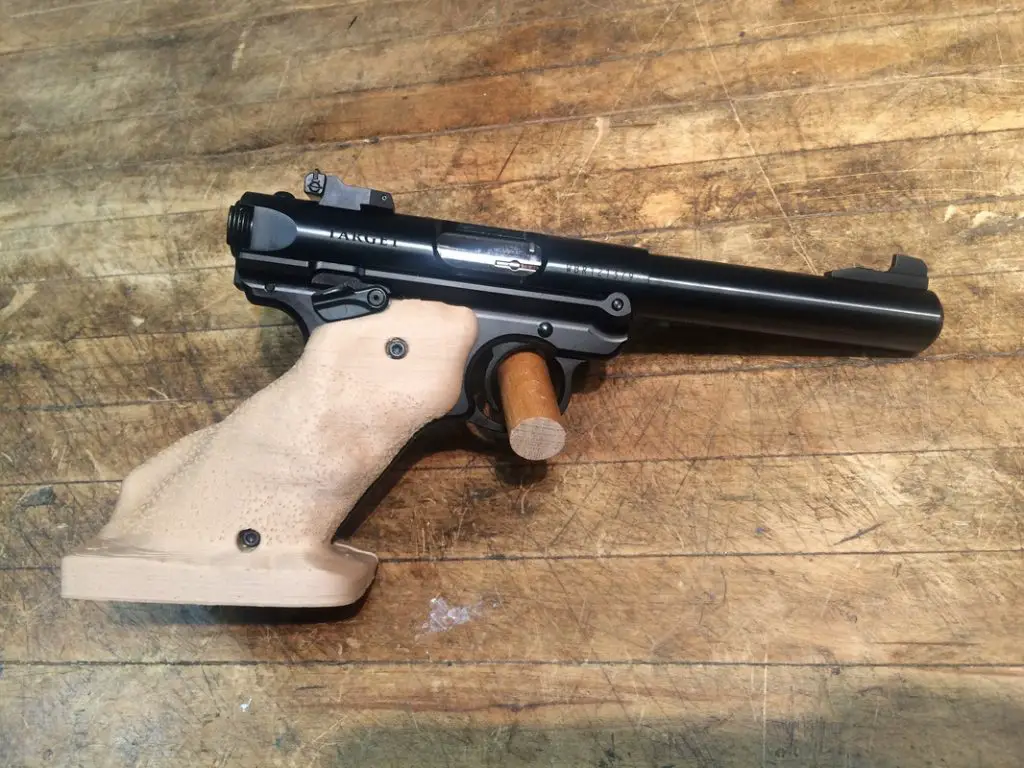 Here's a Benelli similarly configured, but with an added shelf to cure "slide bite" that bedeviled the owner…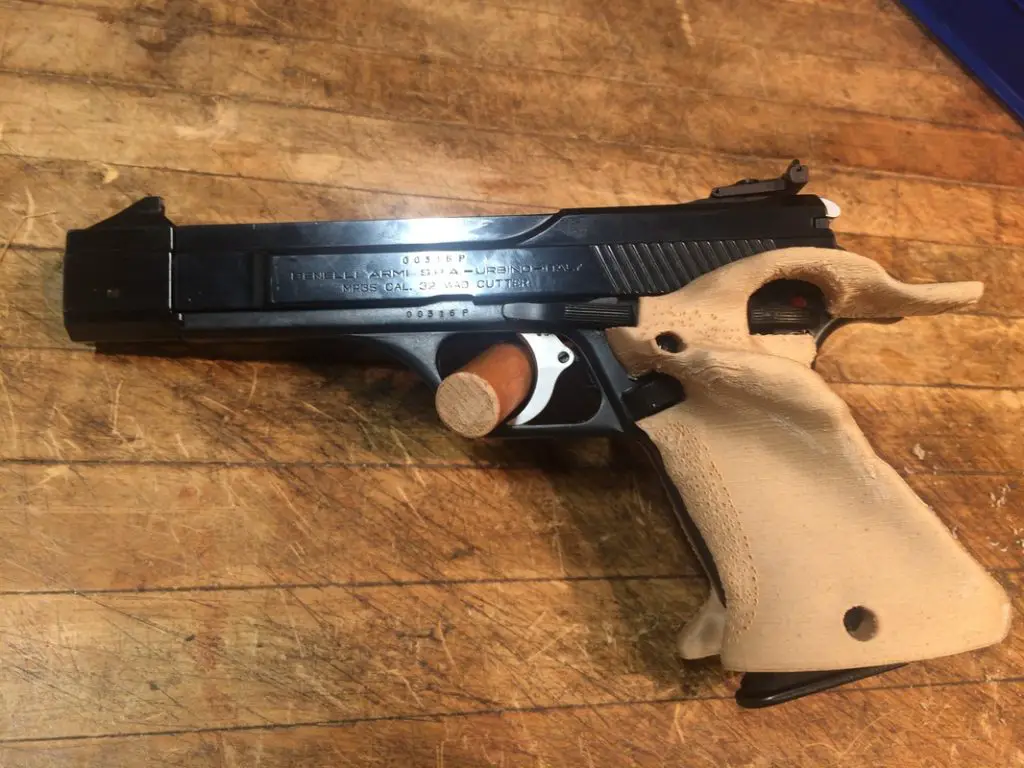 … and a Russian .22.
Target shooters have long had custom grips made to fit their individual hands. (Indeed, you can buy many exotic pistols with a grip that is fully inletted but externally a block of wood, ready for you to shape it yourself). But it was probably inevitable that an entrepreneur would surface, doing this with 3D scanning and printing: Precision Target Pistol Grips.
After making precision target pistol grips for Air, Standard, and Free Pistols, for a variety of hands and guns for the college team I coach, I've recently begun a business doing the same.  Using 3d scanning and printing techniques I've modeled many different guns and hands from XS to XL, left-handed and right, straight inset and cross-eye dominant.  Now you don't have to own a high-end gun to get a precision or  custom-fit grip.

Your grip can be manufactured from either a plant-based polymer (called PLA) in your choice of color or one of three colors of a wood composite that is half polymer and half wood fiber.  In hand, the composite grip feels like a traditional wood grip but one made exactly to your hand.   Best of all, these grips start at less than half the price of a traditional custom wood grip.
Custom grips have mostly been used on very high end Euro target pistols: Pardini, Hammerli, etc. But now you can have the grip that works perfectly on your Free Pistol duplicated (within regulations) for your Rapid Fire pistol, for example. The grips are made of PLA plastic or of a wood composite material that contains wood dust in a PLA binder — and retains the feel and warmth of wood.
For a basic grip, only a few basic hand measurements are needed (how to do that is explained on the site, too). You can also customize your grip with putty or sanding, and send the customized grip in to be scanned and duplicated.
As you might expect, if you've been following our writing on 3D printing, one of the greatest benefits of this technology is not its prototyping speed, or its ability to enable "mass customization" (exactly what's happening here). Those are great features, but the real wonder of additive manufacturing is that it enables technologies that previously didn't exist. 
Two of these novel developments are a target revolver grip that lets the shooter fire single-action without having to shift his grip at all…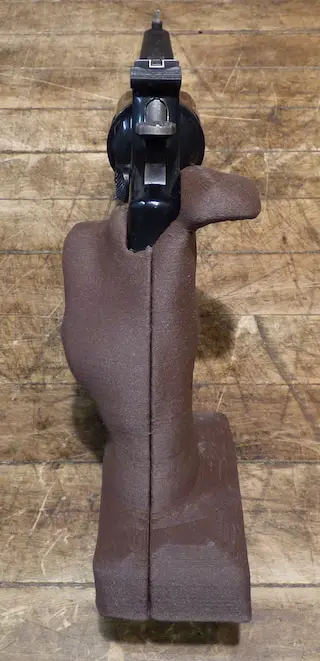 … and an ability to print an "imitation 1911 grip" for a 1911 shooter's practice air gun or .22, like this very un-1911-like Pardini that now emulates the feel of a 1911A1.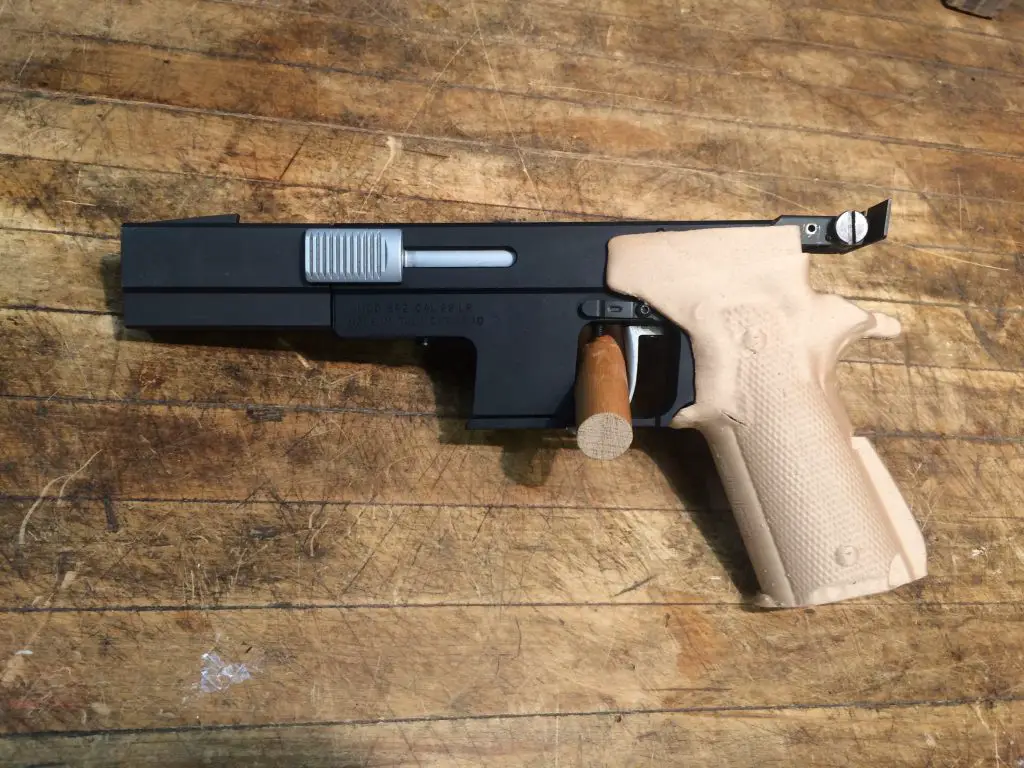 And it's still "early days" for this technology. Who knows what it will enable next?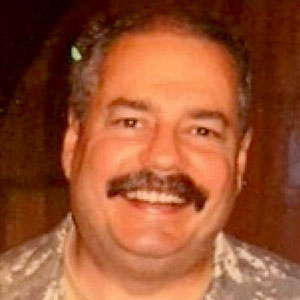 Kevin was a former Special Forces weapons man (MOS 18B, before the 18 series, 11B with Skill Qualification Indicator of S). His focus was on weapons: their history, effects and employment. He started WeaponsMan.com in 2011 and operated it until he passed away in 2017. His work is being preserved here at the request of his family.