Here's another video for you. We watched this with an occasional cringe as they got something wrong, but a great deal of delight to see old acquaintances and one or two old friends.
To call this a "complete history," even to its circa 1999 broadcast date, is a bit of an overreach. And since then information about other SF antecedents, like the 6th Army's Alamo Scouts who operated in the Pacific, and the OSS Maritime Unit which operated in the Med and the CBI, has become available.
Among the old acquaintances and friends of Your Humble Blogger that appear as talking heads in this film include the late Robin Moore, the late MSG and Ambassador Ed Sprague, now-retired Colonel Jack Tobin, O&I school buddy and later CW3 "Joach" Griffith, CW3 Don Mills, an acquaintance we've known so long we forget where from, Dan Winschel who went on to success as a Physician's Assistant, and good friend and teammate Steve Kalvelage.
As well as those guys, who probably won't have the same meaning for you that they do for us (except, of course, for Moore), there are real SF luminaries interviewed here, like Lieutenant General Bill Yarborough, Col. Vladimir Sobichevsky, Col. Ola Lee Mize MOH, CSMs Hank Luthy, Tyrone Adderly and Joe Lupyak, and founding SF Group Commander Aaron Bank. (Whom people keep calling Aaron Banks, but his name was singular). Many of these men are no longer with us.
This has to be one of the last interviews Bank gave before he became seriously ill and passed away at, IIRC, age 99. Our guess is that it happened around the time the 2000 SF Association Convention was held in Boston. (Your Humble Blogger missed it, due to a JCET to Jamaica). Moore is wearing the shirt of Chapter LIV, SF Association, which is based in the Boston area, and of which he was a member. That chapter sponsored the Convention that year, and the SF Convention is a great place for a documentary filmmaker to get a whole bunch of normally camera-shy SF guys before the red eye of the camera.
Yarborough is the guy who got President Kennedy to sign off on the Green Beret as SF headgear (forever irritating Big Green), and he tells the story in this video.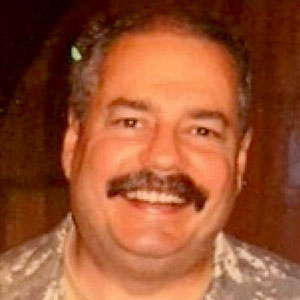 Kevin was a former Special Forces weapons man (MOS 18B, before the 18 series, 11B with Skill Qualification Indicator of S). His focus was on weapons: their history, effects and employment. He started WeaponsMan.com in 2011 and operated it until he passed away in 2017. His work is being preserved here at the request of his family.