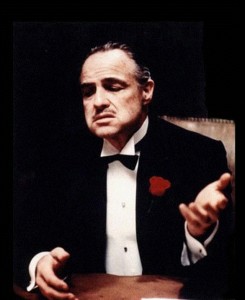 An Atlanta youth gang has watched too many Mafia movies: you know the scene, where the reluctant Mafioso has the organization's retirement plan, or rather, lack of one, explained to him. Usually in the back of the head.
"Never since I've been in law enforcement have I seen someone shot 15 times and live," U.S. Marshal Eric Heinz said. "(He) told the other members of the gang, 'Hey, look, I want to go straight, be law-abiding,' and they weren't happy with it."

The 19-year-old was shot and started crawling and moaning, MyFoxAtlanta.com reported. The people who aided him are now in protective custody. The gang's motto is reportedly: You're in until you die.
Well, apparently they failed at that, because despite absorbing 15 hits, the young man is going to live. We suppose he's unlucky he wasn't in Cuomostan, where he could only have been shot with 7 rounds, except by criminals (oh. wait, what?) or by the police, who of course could have fired 15 shots but would probably have hit him and nine bystanders again.
We're not joking about the Mafia movie connection to these jokers. These yout's call themselves the Young Mob, a subset of a street gang that calls themselves the Goodfellas, according the US Marshal quoted by Fox 5 Atlanta (warning: site is infected with Undertone malware).
But seriously, what kind of person would do such a thing?
Agents with the U.S. Marshals Counter Gang Unit and Atlanta Police arrested two people in the shooting, including a 16-year-old and 19-year-old Farrakmad Muhammad Price, who they say was found Tuesday hiding in Tennessee.
via Atlanta teen survives being shot 15 times after telling gang he wants out | Fox News.
We're shocked, shocked, that a dude named Muhammad is in the bag for this one. That hardly ever happens!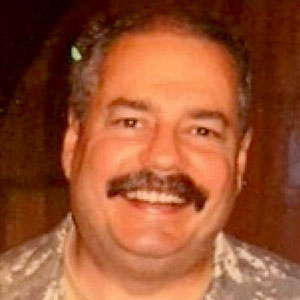 Kevin was a former Special Forces weapons man (MOS 18B, before the 18 series, 11B with Skill Qualification Indicator of S). His focus was on weapons: their history, effects and employment. He started WeaponsMan.com in 2011 and operated it until he passed away in 2017. His work is being preserved here at the request of his family.