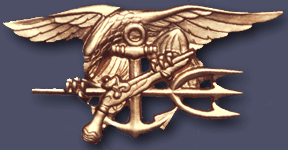 A JSOC raid in the Al-Qaeda stronghold of al-Baydah Province in Yemen this weekend ended in mission success — the targeted HVTs were killed — but at a heavy price, with one frogman from the unit commonly known as SEAL Team SIX being killed and three more suffering unspecified wounds.
In addition, a damaged USMC MV-22 Osprey was abandoned and destroyed in place. One man was injured in the Osprey "hard landing."
The enemy lost fourteen AQAP fighters, and three named AQAP leaders:
Yemeni security and tribal officials said the assault in central Bayda province killed three senior Al Qaeda leaders.

The surprise dawn attack killed Abdul-Raouf al-Dhahab, Sultan al-Dhahab, and Seif al-Nims, Yemeni officials told the Associated Press. The al-Dhahab family is considered an ally of Al Qaeda, which security forces say is concentrated in Bayda province. A third family member, Tarek al-Dhahab, was killed in a previous U.S. drone strike years ago. It was not immediately clear whether the family members were actual members of Al Qaeda.
"Actual members of al-Qaeda"? The reporter that wrote that is a blockhead. What does he expect them to have, membership cards? Secret decoder rings?
In addition to the enemy casualties, sensitive site exploitation gathered significant intelligence on site.
Drone strikes on 20, 21, and 22 January in the same vicinity killed five targeted AQAP operatives.
Statement by GEN Joe Votel, Commanding General of the US Central Command (CENTCOM):
"We are deeply saddened by the loss of one of our elite servicemembers. The sacrifices are very profound in our fight against terrorists who threaten innocent peoples across the globe.
Statement by Donald J. Trump, President:
"Americans are saddened this morning with news that a life of a heroic service member has been taken in our fight against the evil of radical Islamic terrorism. The sacrifices made by the men and women of our armed forces, and the families they leave behind, are the backbone of the liberty we hold so dear as Americans, united in our pursuit of a safer nation and a freer world.
via US Navy SEAL killed, 3 injured in raid on Al Qaeda in Yemen | Fox News.
Meanwhile, the loss of the SEAL and the other mens' injuries have been overshadowed by the Islamic-terror immigration freeze. While the usual paid protestors and let's-trash-its have swarmed the airports, and one Senator was on TV crying for the poor Yemeni terrorists who killed and wounded these guys, nobody in public life seems distressed about the loss of the GIs.
UPDATE
According to David Cincotti at The Aviationist, two crewmembers were injured in the MV-22 crash, and this photo is the destroyed aircraft: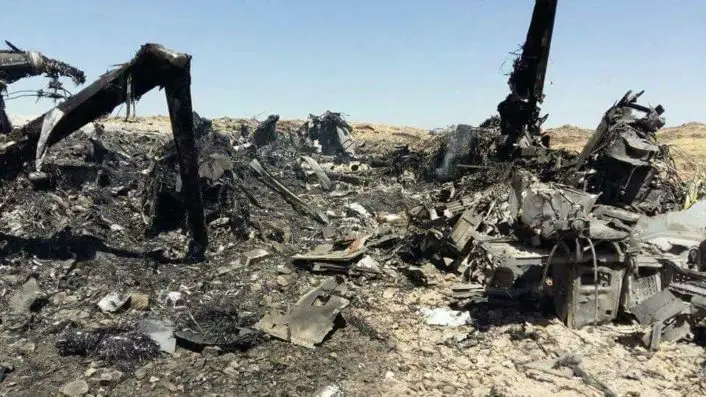 Two points to whoever set the charges… not much of intel value to recover there.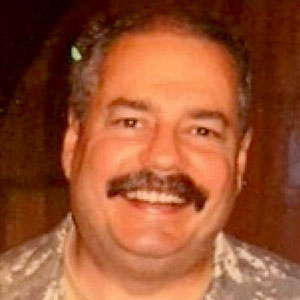 Kevin was a former Special Forces weapons man (MOS 18B, before the 18 series, 11B with Skill Qualification Indicator of S). His focus was on weapons: their history, effects and employment. He started WeaponsMan.com in 2011 and operated it until he passed away in 2017. His work is being preserved here at the request of his family.