Please enjoy the following video, courtesy of the US Central Command. In which a splodydope-piloted VBIED gets returned to kit form at approximately 58,000 feet per second. You will need a heart of stone not to chortle with glee.
The vehicle in question is a ISIL specialty, an armored-up truck or military vehicle converted to a command-detonated VBIED, with the crew and (usually) the commander who commits the vehicle having a FOOM switch. (The commander, observing, keys the switch if his boys get cold feet. The coward may die a thousand times in Shakespeare, but in ISIL he only gets one shot, no pun intended).
The vehicle is hardened against small arms fire by improvised armor made from steel plate. If you look closely, you can see that the armor on the ISIL vehicle in the video is slanted to increase thickness and deflect more projectiles, in the style of German WWII armored cars and halftracks. The guys who drive these things are suicidal idiots, but the guys who build and dispatch them are not.
File photo of a more lightly armored one from a few years back in Iraq: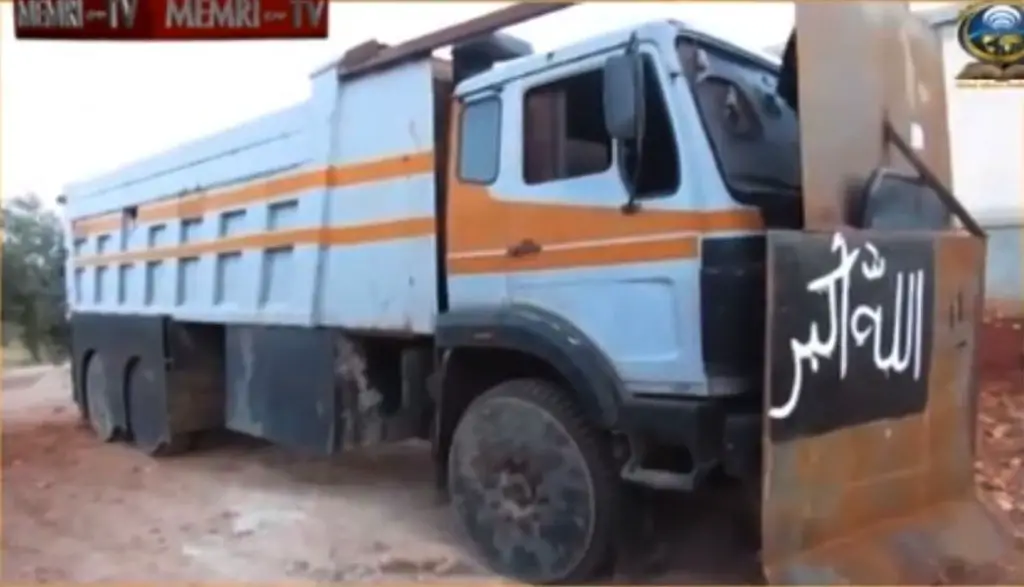 Comparing that to the VBIED in the video you can see how much the technology has evolved in the last few years — not that it can prevent a HEAT round like the Hellfire missile from finding the truck's explosive filling and producing a mighty secondary.
The crew is usually a single splodydope but sometimes the count-the-body-parts method reveals a crew of two or more, presumably as another measure to prevent abandonment of mission by the kamikaze volunteer.
But there's no reason to let them bring the FOOM to their desired location. With the good guys retaining command of the air, these truck bomber wannabes are perfect for droning.
It's a win-win all round, a rare commonality of objectives in the Middle East: they want to die for their moon god Baal, aka Allah, and we just want them to die.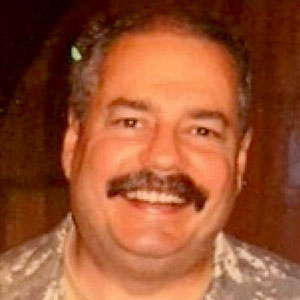 Kevin was a former Special Forces weapons man (MOS 18B, before the 18 series, 11B with Skill Qualification Indicator of S). His focus was on weapons: their history, effects and employment. He started WeaponsMan.com in 2011 and operated it until he passed away in 2017. His work is being preserved here at the request of his family.