Nassim Nicholas Taleb, the broadly and deeply eclectic Lebanese-American scholar who is best known to the public, perhaps, through his Black Swan, has an interesting blast against an ahistorical view of the peoples of the Levant and the Middle East, especially the Mediterranean ones.
How did Judeans and Galileans look like at the time of Christ? Not according to your politically driven classifications; and not according to some BS in a 2001 article in Scientific American (based on "scientific" reconstruction of facial features and skin tone from … bones). And don't assume that Jesus would have voted for neocon hawks, Salafi regime promoters, rent seeking "educated" bureaucrats and state-worshipping IYIs (intellectual yet idiots) — simply, Jesus wanted a separation of the holy and the profane, (see my article here).

No, Jesus was not a "Middle Eastern", that is like inhabitants of the olive-oil free swath of land from Saudi Arabia to Pakistan. Near East (Eastern Mediterranean) is not the nonMediterranean or antiMediterranean Middle East (I wonder which idiot made that classification; the correct heuristic is use of olive oil). Jesus looked like a typical Mediterranean, that is, just like a Southern European, and quite standard at that, as we will see below.
Olive oil? What is this guy thinking? (And, as we often find ourselves thinking when reading him, Can we keep up?) It turns out there are two generations of hard thinking analysis behind his claim. But first, let's let him develop the WWJLL argument for another half graf (Taleb writes in complete thoughts and in long but clear paragraphs):
The inhabitants of the cities around the Mediterranean, by his time, were already quite similar in looks, even if they didn't speak the same languages, and (as today, in many cases) much different from those that reside say, a hundred miles inside. And we know how Western Semites looked like, which is no different from today's Western Syrians: like Southern Europeans; like generic Roman citizens (although most Jews were technically not citizens at the time of Jesus). Strikingly, Western Syrians (a.k.a. urban Syrians) still look the same today — in my experience they are usually indistinguishable from the Ionian Greeks, Cretans, or Cypriots who are in identity politics called "white".
OK, so his blast at identity politics that leads his post (we picked it up below that) stands on solid ground. Historians know that the whole Med at the time of Caesar, Cleopatra, and Christ was broadly Hellenistic. Taleb posits, and history and archaeology are on his side here, that Jesus Christ may have looked like our participant in yesterday's history lesson, Hannibal, or like any of the Syrian Emperors, even Elgalabalus (eeeew. We hope not; he's one of those guys that makes Caligula seem not so bad).
And that olive oil thing?
I have a heuristic. If people eat the same, they look the same and use similar body language. Western Turks eat the same as Levantines, Greeks and look the same. The Middle East, say Saudi Arabia has no ratatouille, tyme, oregano, olive oil, hummus, ouzo/raki/pastis/arak, pizza (lahmajun/manousheh) etc.
Reading Taleb reminds us, if we needed to be reminded, that "the Separation of Church and State" did not spring fully formed from the brow of Jefferson or Madison, but was, in fact, the project of Christ Himself, and it did not mean the State Atheism (or its milder French or Mexican shade, Anticlericalism) it has come to mean in the West nowadays. It is in His answer to the question, "Whose face is on the denarius?", still a much-sermonized parable even in churches that reject the message!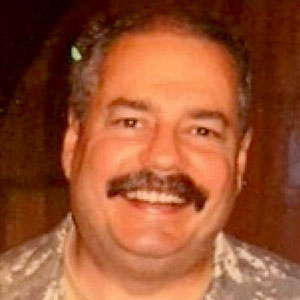 Kevin was a former Special Forces weapons man (MOS 18B, before the 18 series, 11B with Skill Qualification Indicator of S). His focus was on weapons: their history, effects and employment. He started WeaponsMan.com in 2011 and operated it until he passed away in 2017. His work is being preserved here at the request of his family.