It's a lot of money for an auction catalog: one costs $60 in the USA and $75 overseas, and it's $165 or $210 respectively for a subscription for three Premiere Auctions (which also gets the Regional Auction catalogs, containing pieces without such nosebleed prices as the one-of-a-kinds that fill the Premiere auctions). What chump would pay those prices, and why?
We do, and we'll tell you. First, there's getting a package that weighs something like 8 pounds, and that makes you take out your letter opener.
Then, there's what you see when you pop the lid.
This catalog, for the Premiere Auction taking place from 09-11 September 2016, is actually three glossy, beautifully printed volumes. They are spiral bound to lie flat, and inside there are hundreds and hundreds of heirloom  and investment-quality guns. The photographs are made with a technician's craft and an artist's eye, and the page layout rivals the best work in coffee-table books. And it's an auction catalog, for crying out loud!
The catalog cover above is a row of historic early semi-auto prototypes, of which any one could b the centerpiece of a million-dollar collection. They have enough of these that reading the catalog is an education in early semi-auto blind alleys and also rans.
Rare Walthers? This is one of two AP prototypes, more or less identical and consecutively marked, that are being offered individually and as a pair. Each is likely to
bring a six-figure sum.
There are more rare and historic Colts and Winchesters than you can shake a peace pipe at:
And Lugers. See what we mean about the photography and layout?
Here's a Luger to conjure with — marked with The Man's own monogram, (GL), it's an experimental designed to work with heavier loads. The toggle is "reversed," with the finger-grip cocking pieces normally attached to the rear link of the toggle attached to the front one instead.
Rock Island's interest in getting the greatest possible amount for these firearms means they go all out to photograph them well and document their unique features and provenance.
There are a few lots in this auction that ran our Czech firearms gong. Along with a couple of ZH29s, an interwar semi rifle designed by the great Vaclav Holek and built in very small quantities for tests (including in England and  the USA), there were some great Czech and Bohemian pistols.
We've featured this very Bittner repeating pistol, built by the ethnic-German gunsmith Gustav Bittner in Weipert (Vejprty), Bohemia Province of the then Austro-Hungarian Empire, in the late 19th Century. At the time (if we recall rightly) it was offered for sale by Horst Held. This strange early pistol fit into the same sort of niche as the Volcanic pistol, in the interstices between single-shot and semi-automatic pistols. The trigger ring worked like a lever-action's lever to reload from a Mannlicher-style en bloc clip. These pistols in any condition are rare; this is the nicest one we've seen.
Several Weipert gunsmiths worked on similar ideas. This next is a lesser-know Czechoslovak-related pistol:
In the period between the wars, the Czechoslovak Republic required a difficult-to-get permit for small pistols, defined by barrel length. This produced a quantity of domestic and imported guns with longer barrels. Most of the interwar long-barreled pistols, whether of Czechoslovak, German, Austrian, Spanish or other manufacture, tend to sport Czech proof marks.  There's no mention of whether this Walther Model 1 has the Czech proofs, but we'd bet the guys at Rock Island a beer that it does.
Of course, not all good stuff is Czech! There's also a good offering of Class III firearms.
Clockwise from upper left: Japanese aircraft MG; MP-40; German MG tripod; Madsen LMG with tripod and on bipod. There are actually a couple of MP-40s, including a DLO tube gun.
Yes, the catalog will make you lust after guns you can't afford. C'est la guerre, Legionnaire! But as a wish book and reference it stands alone.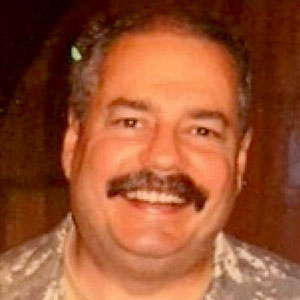 Kevin was a former Special Forces weapons man (MOS 18B, before the 18 series, 11B with Skill Qualification Indicator of S). His focus was on weapons: their history, effects and employment. He started WeaponsMan.com in 2011 and operated it until he passed away in 2017. His work is being preserved here at the request of his family.