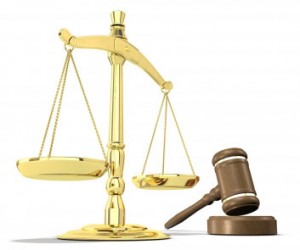 We received a heads up from a friend who is a retired senior special operations officer. We think it deserves his full introduction and have edited it in the interests of his privacy. We'll call him "Roger" because his real name is something else.
Invite your attention to following article by Dr. Kathleen Hicks, currently of CSIS [one of the "Government in Exile" crowd who move to think tanks when their party is out of power) and formerly of the Department of Defense:

Keeping America's Principles In the Age of Terrorism – Defense One

 I have met Kat Hicks.  I see her as typical of the plethora of academically overeducated, operationally underexperienced females who get senior positions in administrations by virtue of who they know, who they're married to, how much they contribute, etc.  There are several others of her ilk. 

To be fair, there are a small number of senior females who both have academic degrees and practical experience at the pointy end of America's spear.  They can be shit hot.  Dr. Janene Davidson, USAFA grad, C-130 combat pilot, wife of Australian COIN guru David Kilcullen, and onetime boss of OSD Policy/Plans is one of those.  She is also part of the Government in Exile crowd. 

Back to Kat Hicks: In article at link above, her most critical point, IMHO, is the following:

It is hard to craft a winning political strategy that counsels Americans to simply be resilient in the face of challenges. Yet leaders have done it in the past: a resolute Winston Churchill guiding his country through the Battle of Britain and FDR admonishing Americans that "we have nothing to fear but fear itself."

My rejoinder to Dr. Hicks would be this:

In addition to whatever else he did or said, Winston Churchill, gave the British Special Operations Executive, Britain's rough counterpart of the Office of Strategic Service's (forerunner of Army Special Forces and the Central Intelligence Agency) an unambiguous mission order:  "Set Europe Ablaze."

With less flair, FDR granted MG William J. Donovan, Director of the Office of Strategic Services, comparable operational latitudes.
Some 20 years later, in the Aden Protectorate, the British were having a terrorism problem.  Discreetly prominent among their response approaches were "Keenie Meenie" (Swahili for "snake in the grass") operations,  Keenie Meenie operations were a low tech version of the targeted killing operation that we execute using drones.  As implemented by the British, Keenie Meenie involved dressing Special Air Service (SAS) operators in native Arab dress, arming them with sidearms and photographs of their assigned terrorist targets and having them walk the streets of Aden in areas where their targets were likely to be found.  When they located and ID'ed targets, they simply shot them dead at close range on the street and kept walking.  Simple and effective.  Almost certainly, IG/L (intelligence gain/loss) considerations had been coordinated and adjudicated ahead of time.  The SAS officer in charge of Keenie Meenie for much of its lifespan was named Peter de la Bierre.  Fast forward to 1991/92.  Peter de la Bierre had risen to Lieutenant General in the British Army and was the senior British Army officer in Operations DESERT SHIELD/DESERT STORM.  A SEAL phrase seems appropriate here:  "it pays to be a winner."
We think the officer that "Roger" (not his real name) is thinking of is Peter de la Billiere, but that probably just means one or the other of us has got the name wrong.
We would concur with "Roger" that there are some policy-educated, operationally-experienced women in the community who are, in his words, "shit hot." None of the names that comes to mind is as much a public figure as Ms Hicks or Ms Davidson, and in fact, all the ones we know are either still operational, stuck in HQ (and hating it), or retired (and hating it).
The problem with Hicks's article, which is a bit gauzy and imprecise, can be summed up by comparing the quote that "Rog" pulled above, with this one from earlier in the same paragraph of her article:
The American experience through each of these prior periods has demonstrated that abandoning the letter and spirit of constitutional principles doesn't pay.
Of course, one of the things the US did, that Hicks appears to be in denial about, is remove the "sea" of ethnic Japanese in which the Japanese espionage machine swam (and hid itself) from the spies' American targets. To do this, many innocent Japanese immigrants and Japanese-Americans wound up being essentially incarcerated without particularized cause, and with only the merest nod in the direction of due process. American public opinion now says American public opinion then was wrong, but, in wartime, was it?
And that's the problem with undeclared wars. This kind of risk-balancing, trimming, and second-guessing becomes the daily routine. Declared wars, conversely, provide more clarity, and historically, more and more significant royalties?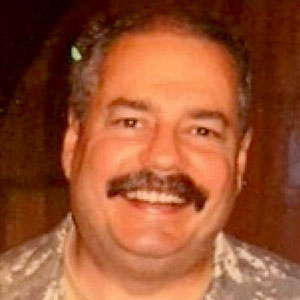 Kevin was a former Special Forces weapons man (MOS 18B, before the 18 series, 11B with Skill Qualification Indicator of S). His focus was on weapons: their history, effects and employment. He started WeaponsMan.com in 2011 and operated it until he passed away in 2017. His work is being preserved here at the request of his family.