Why did Stefan Arzberger, 43, walk away from these charges in Manhattan court?
…strangling and nearly killing a tourist after he barged into her hotel room nude in a drug-induced stupor…
First, he blamed his rampage, not on the traditional bad ice cube, but on what is apparently New York City's prime attraction in the post-Bloomberg era, a tranny whore named Jerry Neptune, aka Natalie Pros. No, seriously. We Are Not Making This Up.
Supposedly, Stefan's Walk on the Wild Side with Jerry was derailed by Stefan getting so stoned that he didn't notice when the he-she vogued out with Stefan's iPad. And then, as the saying goes, his troubles began.
Later, a wild-eyed and naked Arzberger stumbled out of his room at the West 58th Street hotel and began mindlessly knocking on guests' doors, prosecutors said.

When the North Carolina tourist opened her door, he wrapped his hands around her neck with so much pressure the blood vessels in her eyes allegedly popped.
He also, according to her testimony which the judge grudgingly took, tried to smother her. She was a 65-year-old lady, attacked and violently injured by a drug-abusing 43-year-old man. That's a serious crime of violence in 49 other states. So why were a New York prosecutor and judge bouncingly eager to let Stefan Arzberger walk?
Because, in the corrupt courtroom of crooked judge Ronald Zweibel, with corrupt, crooked and conniving prosecutor Joshua Steinglass in attendance, what matters is not what you did, but who you is. In the words of that age-old New York parvenu's refrain, "Do you know who I am?"
Zweibel and Steinglass (and for that matter, the New York Post's Rebecca Rosenberg, who writes approvingly of the resolution of the case) know who Arzberger is. They're cultured New Yorkers, or wannabes, and he's a top concert violinist with the Leipzig String Quarter. He's somebody. His victim? Tourist. From the flyover state of North Carolina. She's nobody. 
Decision made: Arzberger walks. And so he did.
It lets a couple of Manhattan shysters feel like they did something for culture. And, don't forget, to strike a blow against the crime of being from North Carolina.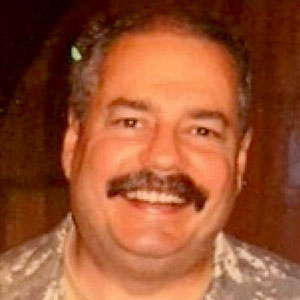 Kevin was a former Special Forces weapons man (MOS 18B, before the 18 series, 11B with Skill Qualification Indicator of S). His focus was on weapons: their history, effects and employment. He started WeaponsMan.com in 2011 and operated it until he passed away in 2017. His work is being preserved here at the request of his family.