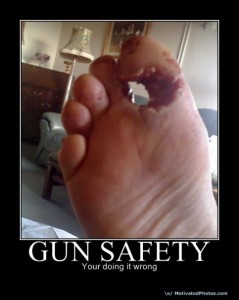 The title of this post isn't just a truism; it's a statement the District Attorney made in the trial of a New Hampshire man who shot a young hunter from out of state on the first day of deer season in 2011. It's a story with several endings, all sad ones; nobody has suggested that Wade Holmes of Lisbon, NH shot knowingly and deliberately, only that he should have known better. It's one more illustration of our sad aphorism that there are no new accidents, just new people having the same old accidents. Per the Manchester, NH Union Leader:
Wade S. Holmes, 50, faces a 3 1/2- to seven-year sentence in New Hampshire State Prison. He showed little reaction as he received the verdict; he had insisted he was shooting at a deer when he felled Kenneth Brunelle, 31, of Marlborough, Mass., on the opening day of New Hampshire deer rifle season in 2011.

Brunelle's father, Cregg Brunelle, said outside the North Haverhill courthouse there were no winners in the case.

"I ain't going to get my son back, and he's going to prison," said Brunelle, who was hunting near his son the day he was killed in the Lisbon woods off Mt. Eustis Road. The younger Brunelle left two young sons, Lucas and Kaleb.

Cregg Brunelle said he was not surprised at the speedy verdict.

"I knew he was guilty; it was just so cut and dried. There were no deer in the area. What was his rush to kill a deer? The season just started."

"There's enough heartache to go around," Grafton County Assistant Attorney Jack Bell, the prosecutor, agreed during an interview after the verdict.

He praised State Police and Fish and Game officers for putting together the case; they had disputed Holmes' contention that he was firing at a doe when he took a shot from about 75 yards with his Winchester 30-06.

During the five-day trial, defense attorney Leonard Harden pointed out several times that Brunelle was dressed in camouflage. But Bell said what Brunelle was wearing that day was irrelevant.

"Whether he was wearing a tuxedo or a Scuba outfit doesn't matter. When you fire a bullet, you own it," Bell told the jury.
via Lisbon hunter found guilty in man's shooting | New Hampshire Crime.
In this case a momentary error ended one life and disrupted many others, not least the erring shooter's. How you mistake a man in the end zone for a doe from your own 25-yard-line is beyond us, but it happened.
Holmes was convicted on two charges, negligent homicide and reckless conduct. Under a peculiarity of New Hampshire law, he'll be sentenced for only one of the two — the prosecutor's choice. (Bell has not said which he will choose, but the more serious charge is negligent homicide, which has a longer sentence).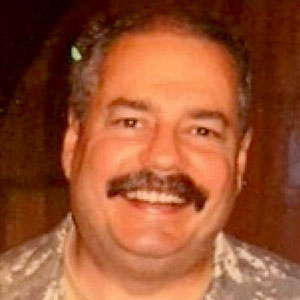 Kevin was a former Special Forces weapons man (MOS 18B, before the 18 series, 11B with Skill Qualification Indicator of S). His focus was on weapons: their history, effects and employment. He started WeaponsMan.com in 2011 and operated it until he passed away in 2017. His work is being preserved here at the request of his family.