He wasn't content to beat a man with the pipe. He wasn't even done when he beat a woman. He also had to tune up a dog. There's wrong, and there's vile, and this guy came across the Vile Gap, swingin' a pipe.
No word on whether the arresting officers gave him a taste of PR-24. Probably not: the sort of people who beat folks with sticks usually have a low tolerance for being beaten with sticks.
Police responded to a home in the Maple Haven neighborhood at 1:30 a.m. Sunday to investigate a home invasion and learned a man had broken in through the back door of a residence, entered the home, assaulted the two occupants and struck their dog with a club or pipe.

The two occupants, a man and woman, were transported to Portsmouth Regional Hospital with minor injuries. Both were treated and released.

Arrested near the scene was Terrence W. Hartley, 47, with a last known address of 179 Tardiff Road, Clinton, Maine. At the time of his arrest, Hartley allegedly had cocaine in his possession.

Hartley was charged with one felony count of burglary, five felony counts of first-degree assault, one felony count of possession of a controlled drug (cocaine) and one misdemeanor count of cruelty to animals.
via Maine man charged with assaulting man, woman, dog in Portsmouth home invasion | New Hampshire Crime.
Clifton, Maine is a good distance from Portsmouth, New Hampshire, but the "last known address" implies he's a vagrant, drifter, "homeless person," or just plain bum. Then again, it could be that he and his cohorts have stolen everything portable in Clifton, Maine, and like a plague of locusts, are ranging further afield in search of forage.
Funny how all these folks who can't afford soap can always seem to afford drugs. This particular loser sent two people to the hospital (and injured the dog, we can't forget Fido) despite the opinion in some places that crime is caused by guns. There are thousands of guns in Portsmouth, New Hampshire itself and none of them hurt anybody yesterday, unlike Hartley. Indeed, he's a lucky duck that he didn't pick a house where the householders have defense means beyond a dog, or he could have seen Sunday's sunrise in a morgue drawer instead of a cell window.
Humans are capable of redemption and reform, although an awful lot of them go out of their way never to exercise that capability. If we were to bet the odds, it will be the Mr Hartley will be back in the news soon after his release from this trip to prison.
Whereupon he's going to hurt someone else.
As long as a percentage of humans inclines to outlawry, outlawing the guns of the criminally disinclined is not going to have any impact. But politicians will not refrain from seizing on that glimmering false idea, any more than Terrence Hartley will refrain from stealing and assaulting to seize what he wants.
Update:
Another paper's story says that what Hartley used was an aluminum baseball bat, that he was wearing a Jason mask, and describes the injuries to the couple and the dog in a little more detail. Also, Hartley and the woman knew each other; she's an ex sister-in-law of his.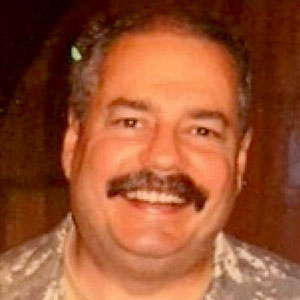 Kevin was a former Special Forces weapons man (MOS 18B, before the 18 series, 11B with Skill Qualification Indicator of S). His focus was on weapons: their history, effects and employment. He started WeaponsMan.com in 2011 and operated it until he passed away in 2017. His work is being preserved here at the request of his family.