Matt at Jerking the Trigger has an interesting analysis of a Glock teaser:
I went all CSI on the teaser photo and adjusted the brightness and contrast of the image (below). You can see that the entire outline of a pistol is visible and, if it is to scale with the Zippo lighter shown, it would be roughly the size of other compact, polymer frames .380s on the market like the Ruger LCP and S&W Bodyguard.
Here's Matt's adjusted image. You could go Read The Whole Thing™ to see the before and after versions, and much more informed specularion (including in the comments).
A Glock 42 that's a .380 would be big news. A Glock that's a .380-sized 9mm would be even bigger news. "January" is the least surprising time for a new-gun introduction: the 2014 SHOT Show will run from from January 14-17 at the Sands Expo Center in Las Vegas. In fact, Glock has been letting the community know that the G41 and G42 are coming at the show.
A guy who attended Glock Armorer recently posted the following:
I was doing some ordering for the shop this evening, and found that the new models are already in our distributor's system.

One model will be the Glock 41. SKU numbers are PG4130101 and PG4130103, which indicate adjustable sights, and a low-cap and hi-cap version. The Glock 41 is more expensive than any of Glock's other pistols to date; based on the wholesale cost I'm seeing, street price will be $779.95 at my shop. Given that, my official guess is that the new Glock Model 41 is going to be an optics-ready, competition-oriented pistol to compete with the S&W M&P CORE and FNH-USA FNX-45 Tactical.

The other model will be the Glock 42. SKU number is UI4250201, which indicates US-made, fixed sights and a low-capacity (10 or less) magazine. Wholesale price on this is only slightly above the Gen3 models, so street price should be $539.95. I think this is a new single stack .380 or 9mm of some sort.
For those of you not retail-savvy. SKU or "stock keeping unit" is the basic unit of inventory in modern retail informatics. It means the item in its box as will be delivered to a retail customer. What this guy has done is parse the Glock SKUs, comparing them to existing models' numbers.
Downthread in the same discussion, someone has this alleged data pull:
GLOCK UI4250201 GLOCK 42FS 380ACP 3.26″ FS 764503910616 0 $352.00 $399.00
And one retailer already has this up, although without a picture.
GLOCK 41 GEN 4 45ACP 5.3 AS 13RD GLOCK PG4130103  $645.00 $774.99
Glock has been hinting at a competition-ready pistol for some time. If they've been hinting at a compact carry Glock, we haven't seen the hints, but the customers have been bellowing their desire for such for many years now.
If the price of $399 retail and ~$350 street is remotely correct, a number of pocket pistol manufacturers just got a jolt of ice water to the heart.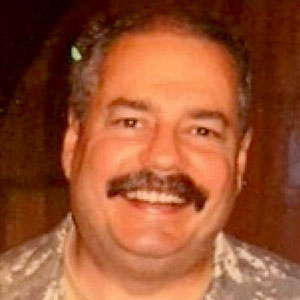 Kevin was a former Special Forces weapons man (MOS 18B, before the 18 series, 11B with Skill Qualification Indicator of S). His focus was on weapons: their history, effects and employment. He started WeaponsMan.com in 2011 and operated it until he passed away in 2017. His work is being preserved here at the request of his family.