Nobody got whacked in this case, but it was just too weird an example of human depravity not to blog.
Spanish police said Monday they had dismantled a trafficking ring they said used voodoo rituals — including animal sacrifice — to force Nigerian women into prostitution in Spain.
How you use animal sacrifice to — wait. Belay that. We don't want to know. We really don't want to know.
Six traffickers were arrested and four of the victims freed, police said in a statement.

The women, who came to Europe on dangerous, makeshift boats, were recruited in Nigeria, where they were enticed with false promises of employment.

But once they arrived in places like the Spanish holiday island of Mallorca, they were forced into prostitution.
Hey, they wanted employment. The traffickers didn't say what kind, did they?
Authorities said the traffickers attempted to keep the women submissive by performing "tribal rituals" in Nigeria that sometimes involved "animal sacrifice".
via Spanish police dismantle voodoo-linked sex trafficking ring – Yahoo News.
The Nigerian Scam jokes write themselves: "Hey, sailor, I'll show you a good time, and transfer my late father's $500 million into your bank account." Or maybe, "Boom-boom short time, or I shoot the dog."
I suppose we should be grateful that the human traffickers stopped at animal sacrifices.
Update
You can't make these things up. While Spain is dealing with an epidemic of press-ganged Nigerian whores, Pennsylvania is trying to figure out how to license strippers. (Exercise for the reader: where do they carry the license? Pockets seem to be impractical). Why are they doing this? This excerpt from the article may be a clue:
An employee registration, which would cost $50, would have to include a photo and the person's name, height and weight, date of birth, home address and phone number, along with other information.
What are the odds that the main sponsor of this legislation, Rep. Matt Baker (R-Bradford), got burned by ordering up a lap dance from a stripper who turned out to be a porker? And then couldn't get her phone number? How could that happen? Well, maybe there's another clue:
Baker, who said he has never been inside a strip club, also wants to stop clubs with nudity from serving alcohol.

The Pennsylvania Liquor Control Board said there's nothing in state law or board regulations that would prohibit exotic dancing or lap dances at places it licenses. A provision in the Liquor Code that banned "lewd, immoral or improper entertainment" was struck down by a federal appeals court in 2006.

Baker said his bill, by removing liquor sales from clubs with full nudity, would test the limits of the federal court precedent.
Alright then: he wound up trying to social engineer the phone number from a chubby dancer after ingesting a bad ice cube, a known occupational hazard of celebrating state reps nationwide. And now he gets his revenge by manipulating the state code.
Anybody believe that "never been inside" line? It sounds as fishy as orca breath, but we dunno, the guy seems so clueless it might be true.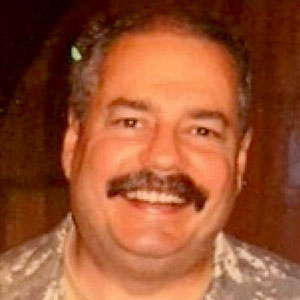 Kevin was a former Special Forces weapons man (MOS 18B, before the 18 series, 11B with Skill Qualification Indicator of S). His focus was on weapons: their history, effects and employment. He started WeaponsMan.com in 2011 and operated it until he passed away in 2017. His work is being preserved here at the request of his family.