Sure, the press is making a big deal out of the strangle-er being an Uber driver, but it's more interesting to us that she was a stragle-er in the first place. Don't most people seem to just kind of pick up,  without needing to be told by a judge and a jury of their peers, that it's not OK to try to choke the living snot out of somebody?
But apparently the strangle-er, one Yolande McAllister, didn't get that message from her mom, so she's going to have to take it up with the authority figure in black robes. You know what they say: strangle in haste, repent in crowbar motel.
A 32-year-old Uber driver has been charged with assault in the third degree, strangulation and disorderly conduct after an incident that occurred last week on the University of Delaware campus. Police say the driver, New Castle resident Yolande Mcallister, attacked a 19-year-old college student at the residence hall where he was being dropped off after an argument turned violent.

"They had a disagreement and it escalated from there," Capt. Jason Pires, spokesman for UD Police, told Newark Post Online.

The incident reportedly occurred at 10 PM in the parking lot of George Read Residence Hall on Laird Campus. Police say Mr. Mcallister repeatedly struck and attempted to choke the student passenger, who was later taken to Christiana Hospital and treated for face and neck injuries.
via Uber Driver Charged With Strangling Student In a Dorm Parking Lot | Observer.
The strangle-ee is apparently going to live, which is about the outcome you expect from You Go Grrl Crazy Lady™ trying to choke out a normal, healthy male. (Most of us who have dated or married redheads have personal experience). Fortunately, all our enemies have promised never to strangle anybody, so all our infantrymen can be girls now. Now, that's what we call progress. Actually, we don't, but the You Go Grrl Crazy Ladies™ are all over it, like ugly on an ape.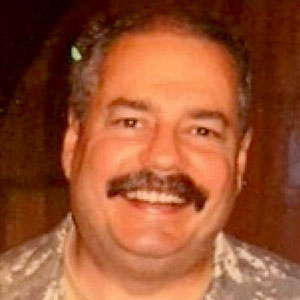 Kevin was a former Special Forces weapons man (MOS 18B, before the 18 series, 11B with Skill Qualification Indicator of S). His focus was on weapons: their history, effects and employment. He started WeaponsMan.com in 2011 and operated it until he passed away in 2017. His work is being preserved here at the request of his family.