Going into World War II, there were two major surface ship actions of the Dreadnought era that everybody knew: Tsushima Strait, the battle that woke the world up to the Empire of Japan as a nascent power in 1905, and the battle of Jutland, the one great battleship fight of the First World War. It was a tough, inconclusive battle fought in uncooperative weather between two mighty fleets and their screening forces, which in 1916 (especially in foul weather) meant destroyers and other small surface reconnaissance vessels.
The battle, named for the Danish peninsula off which it reached its climax, was inconclusive; both sides lost ships and thousands of men, but it can be called a British strategic victory, as the Kaiser's fleet never sortied in such strength ever again.
Jutland has been beautifully reconstructed as an informative animation, produced, directed and narrated by Nick Jellicoe, grandson of the British admiral, Lord Jellicoe.
This is one that is worth watching in full screen. Also, if you go to the Vimeo website, Nick has been engaging people in the comments there. No doubt he will be running flat out right now, as this is the actual anniversary and he's a big wheel in the Centenary; but his devotion to telling  the story of his grandfather, and his officers and men, as well as their German opponents, is appreciated by all of us.
Things that we found most fascinating include the consequences of imperfect information and restricted information flow; the technical aspects of 1916 naval gunnery, including the German night-fighting technology (the main battle was fought by daylight, in the afternoon, but the night tech is interesting); and Nick's well-developed argument that being thwarted here led to the German decision to resume unrestricted submarine warfare, a decision that would ultimately sink the German Empire by drawing the US out of its cherished neutrality. (While President Wilson was strong for joining Britain and France, it wasn't a popular position until after the Lusitania sinking).
Hat tip, the Old Salt Blog, which also has a report by Rick Spilman on the restoration of the only ship from Jutland which still survives, the cruiser HMS Caroline.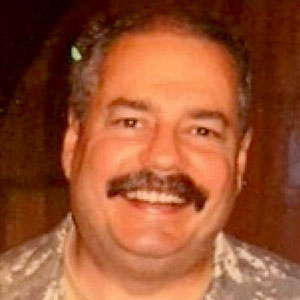 Kevin was a former Special Forces weapons man (MOS 18B, before the 18 series, 11B with Skill Qualification Indicator of S). His focus was on weapons: their history, effects and employment. He started WeaponsMan.com in 2011 and operated it until he passed away in 2017. His work is being preserved here at the request of his family.