The guy was from San Francisco, where guns are pretty well outlawed. That, however, didn't save him. Indeed, it was a demilitarized weapon from World War II that chewed him up and spat him out, much the worse for wear and no longer in operating condition.
It happened on a hobby tank ride during a family reunion. Poor guy fell off and that was game over, man.
The property in the city of Fairfield, about 50 miles northeast of San Francisco, belongs to Jelly Belly Chairman Herman Rowland, according to family spokeswoman Holly Carter.

Carter said the tank's driver, 62-year-old Dwayne Brasher, is married to Rowland's daughter and the current Jelly Belly chief executive officer, Lisa Rowland Brasher.

"The gentleman involved in this accident was a passionate person, always ready to lend a hand and we shared the same deep rooted love of history," Herman Rowland said in a statement. "There are no words to describe the grief we are experiencing."

Police said neither drugs nor alcohol were believed to have factored into the incident.
via Man dies after run over by tank at Jelly Belly chairman's California property – Yahoo News.
There are no safety belts on the outside of a tank (and in a tank of this vintage, none inside, either). Before you ride on a tank in the Army, to the extent the Army permits it at all, you're expected to have some training on it. Where and how to mount and dismount makes a difference. You're shown where to hang on, so that if you fall off, you're not in the path of the treads. You're taught how little visibility the driver and TC have, even if the tank is not buttoned up (and buttoning up is so restrictive to visibility that it's only done when under accurate fire).
Tank drivers are trained to stop the tank in an emergency, but even the lightest tank doesn't stop on a dime; it has a lot of inertia. Tankers are also aware of the hazards of the tracks; indeed, they're trained to exploit the tank's treads as weapons to crush enemy soldiers and fortifications. (If you know a tanker, get him to free-associate the term "pivot turn," or react to the command, "Neutral left!") It's unlikely a hobbyist "tanker" has had any of this training at all, and safety procedures that the worlds' armed forces have built over decades would be terra incognita to him, and certainly to his passengers.
This is a sad outcome. The small coterie of hobbyists who preserve and restore these vehicles did so when the military and the nation's museums had no institutional interest in doing so. (Indeed, well into the 90s we were destroying WWII tanks, half-tracks and armored cars as range targets). It's unfortunate to have an accident taint this perhaps eccentric but very valuable hobby in the psyche of the public.
Of course, the greatest misfortune is that that befell the victim and his surviving friends and family. If you operate some unusual old piece of equipment, it's very wise to seek out its former operators (or, when they are too far removed in time for any of them to be alive, their writings, which are a poor substitute for a living person) to see what safety precautions were considered de rigeur, back when the gadget was new and its hazards were taken seriously.
If you are an expert in a field, you may not even be conscious of the safety precautions your experience guides you to take. How many equestrians have seen someone unfamiliar with horses line himself up perfectly for a kick? One startle response away from a fractured cranium. You can yell, "Hey, don't stand there," or something, but you didn't warn the person beforehand because it didn't occur to you that somebody would come up behind the horse like that. A lot of what we know we only know because someone taught us, and the frightening bit is that they may have taught us so long ago that we've "always known that" and don't think to teach it to people lacking our tribal knowledge.
If you look at WWII pictures of tank riders, relatively few of them are hanging on the frontal aspect of the tank. You wonder how many dead GIs, Landsers or Red Army motorized rifle troops it took for them to evolve that procedure.
By the 1960s (US war in Vietnam and Russian mostly uncontested invasion of Czechoslovakia) this tribal knowledge seems to have been largely disregarded.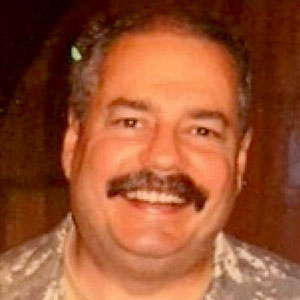 Kevin was a former Special Forces weapons man (MOS 18B, before the 18 series, 11B with Skill Qualification Indicator of S). His focus was on weapons: their history, effects and employment. He started WeaponsMan.com in 2011 and operated it until he passed away in 2017. His work is being preserved here at the request of his family.