Who says primates are alone as tool users?
Not the people of Rabat, Morocco, where a young citizen has expired after a zoo elephant took up that great Arab pastime, trying to kill people with thrown stones.
A seven-year-old Moroccan girl has died after a zoo elephant threw a rock at her.

Managers at the zoo in the Moroccan capital of Rabat confirmed the tragic details in a press statement.

The girl died a few hours after being transferred to hospital. Video shot by a zoo visitor shows a number of people huddled around the girl and holding her head, which was flowing with blood, whilst waiting for the ambulance to arrive.

The park management said the girl had been hit after the female elephant threw the rock out of its enclosure. The girl had been in the visitors' area with her family, looking at the elephant and trying to take a picture.

The Rabat zoo does not use a metal fence to separate the animals from the visitors but has a huge ditch and wooden fence. Zoo managers sent their condolences to the girl's family and said in the statement that the zoo meets the required international safety standards.
via Girl killed after Morocco zoo elephant threw rock at her – CNN.com.
Deadly assault rocks are available just about everywhere, without any background checks. Shouldn't we do something? For the children?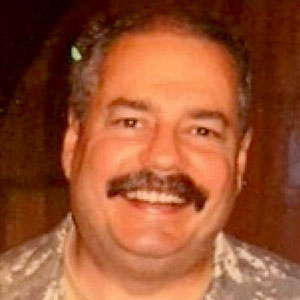 Kevin was a former Special Forces weapons man (MOS 18B, before the 18 series, 11B with Skill Qualification Indicator of S). His focus was on weapons: their history, effects and employment. He started WeaponsMan.com in 2011 and operated it until he passed away in 2017. His work is being preserved here at the request of his family.