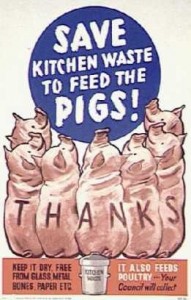 For Francesco Raccosta, the 13th was truly unlucky. Captured by rival mafiosi, the Italian mobster was beaten with iron bars and then — still alive — fed to pigs.
Francesco Raccosta was allegedly fed to the pigs, which are prized for their ability to dispose of most of a human body, as part of a bloody turf war between two clans belonging to the 'Ndrangheta mafia of Calabria, in the far south of Italy.

[Gangster Simone Pepe] described the killing in chilling terms to a friend in a telephone conversation that was intercepted by police.

"It was satisfying to hear him scream…Mamma mia, how he squealed, but I couldn't give a shit. Someone said a few bits of him remained at the end of it all, but I couldn't see anything, for me nothing remained at all. I said, wow, how a pig can eat!"
via Mafia 'fed rival to pigs while he was still alive' – Telegraph.
Tony Soprano was not available for comment.
The Italian mob makes many millions from enterprises both criminal and legitimate, and has no shortage of firearms. The point of Raccosta's murder-by-swine seems to have been the naked delight that Pepe recounts taking in the rfightfulness of it.
Pepe is all of 24. The Italian cops have him in custody, but the charges they will lay against him are not yet clear. They could tack on a charge of cruelty to animals, by feeding them an improper diet.
Next time you're dining in sunny Italy, you might want to give the pork a miss. Just sayin'.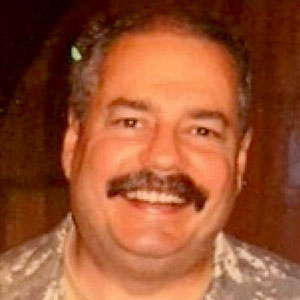 Kevin was a former Special Forces weapons man (MOS 18B, before the 18 series, 11B with Skill Qualification Indicator of S). His focus was on weapons: their history, effects and employment. He started WeaponsMan.com in 2011 and operated it until he passed away in 2017. His work is being preserved here at the request of his family.