British Media called a Code Brown emergency over a "grenade" found in a safe in a business. ("Code Brown" refers to what happens in their trousers when the debased Eloi of today encounter the tools with which their more-robust grandfathers contested the future of Europe).
An unexploded grenade was found at a property in Beckenham Lane in Shortlands earlier today (September 22).

Officers were called to the scene at around 1pm.

Police said nobody was injured but the area was cordoned off and specialist officers attended.

Alex McFee,  who works at local estate agent Curran and Pinner said staff from The IT Crowd, a computer repair shop on Beckenham Lane, had found the grenade.

The 20-year-old, of Ravenscroft Road in Penge, said: "The police shouted to us to stay inside. Everything here came to a standstill. There was definitely a sense of confusion.

"The bomb disposal squad went in and brought it out. It was dealt with quite quickly really."

Steve Hughes, who works at Kent Fireplace in Beckenham Lane, said he heard police had found a grenade in a safe above one of the shops.
via UPDATE: Hand grenade found at Shortlands property (From News Shopper).
Nothing seems to clarify whether the grenade was live, inert, or toy; not that that makes any difference to the way media and police react. At least in Britain, where guns (handguns anyway) are already outlawed, and crime is soaring. Unpossible!
The amazing thing about grenades as a criminal weapon is this: what earthly good are they? They are not a certain murder weapon, unlike the Islamic sacrament that's been in the news lately. They are of no real utility in a robbery. Unless you have cover, they're damn near as hazardous to the thrower as to the intended recipient. All in all, it's a highly limited combat weapon, and a practically useless criminal one.
Just the thing for the media and senior police managers, to set their knickers atwist. But really. Anybody remember the last hand-grenade murder?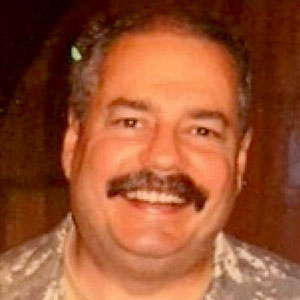 Kevin was a former Special Forces weapons man (MOS 18B, before the 18 series, 11B with Skill Qualification Indicator of S). His focus was on weapons: their history, effects and employment. He started WeaponsMan.com in 2011 and operated it until he passed away in 2017. His work is being preserved here at the request of his family.