Category Archives:
When Guns Are Outlawed…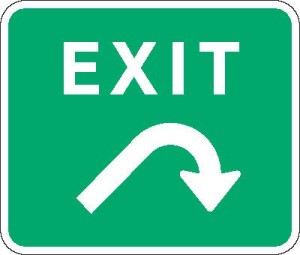 When the satanic forces of Bloomberg want to wave the bloody shirt, they talk about "gun violence," and wave their hands, and use examples that make you think they're talking about murders of innocents, but numbers that encompass a much wider range. They're not, of course, willing to use homicide numbers, particularly not the numbers of homicides of non-criminals, a number which is small and declining. They throw everything in: intramural drug homicides, justifiable homicides by citizens and police (they have called the Boston Marathon Bombers, both shot by cops, one fatally, "victims of gun violence," and read the name of the dead one at a prayer vigil, the heathens), and especially suicides, because there are so very many of them.
Nothing is more tragic and inexplicable to the nonsuicidal majority, than a fellow human being's deliberate self-destruction. The person is often one that was well-loved and is truly missed. To dismiss such a death as "gun violence," as if the gun were the key to the whole damnable mystery, is to demean and belittle it, but what do you expect from Shannon "40" Watts and her heartless, soulless, bloodless, power-hungry followers?
One needs no gun to slay himself. Nations lacking a gun market and a gun culture still have suicides, some of them, like Japan, at a higher rate by far than the USA. Even Americans, with the fabled "easy access to guns," still opt to leap from bridges, take pills or inject drugs, slit wrists, slam vehicles into trees, stick their heads in ovens (true, this is mostly Sylvia Plath fans, a crushing loss to MFA Writing programs), and hang themselves.
Like this poor, tragic, lost soul:
A man's body was found hanging from an exit sign pole on the Cross Island Parkway in Queens early Wednesday, shocking passing drivers.

John Rynne, 57, was found hanging from a traffic advisory board at Exit 31 in Bayside, police sources said. Cops are investigating the case as a suicide.

"Just saw a dead guy hanging from the exit sign of the Cross Island Pkwy ??????????," Fernando Diaz wrote on Twitter.

Angelo Russello also took to Twitter about the grisly sight.

"Just saw someone that hung himself off the exit sign on the Cross Island right passed Northern Blvd … crazy," Russello wrote.
via Man's body found hanging from exit sign on Queens parkway – NY Daily News.
When he hung himself, whatever dark visions troubled the suicide's mind, it probably wasn't that commuters would be Tweeting his demise on their way in to work.
It probably wasn't that some new-on-the-job slob from the ME's office or the NYPD has to go up there and lower his dead body down with more dignity than the suicide treated it himself, when he was alive. And that cop goes home to Staten Island or wherever, and, "How was work today?" the family asks. "Oh, the usual." He ain't gonna tell 'em this one.
It probably wasn't that, by not shooting himself, the suicide was disappointing the heartless, soulless, bloodless Shannon Watts by depriving her of a "gun violence" counter?
Of course, given the demonstrated integrity of the Bloomberg operation anyway, they may just count him anyway, the poor bastard.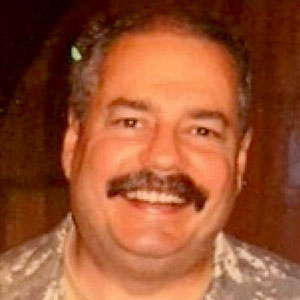 Kevin was a former Special Forces weapons man (MOS 18B, before the 18 series, 11B with Skill Qualification Indicator of S). His focus was on weapons: their history, effects and employment. He started WeaponsMan.com in 2011 and operated it until he passed away in 2017. His work is being preserved here at the request of his family.