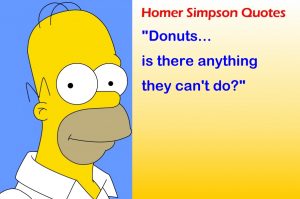 A man who was "willing to try anything" tried a donut-eating contest last weekend. In Denver, where Colorado's governor John Hickenlooper has saved his subjects' lives by outlawing various guns.
BLUF: The donut won.
It was a matter of size, not number: a contestant has 1 min 20 sec to eat a donut, which seems plenty, until you see the donut: a half-pound monster that looks like a deep fried and glazed truck tire.
A 42-year-old Colorado man attempting to complete a doughnut-eating challenge died Sunday after choking on a giant pastry. Witnesses said Travis Malouff, of Denver, was participating in Voodoo Doughnut's 80-second half-pound doughnut challenge before his death, KUSA-TV reported.
Not surprisingly, the donut chain has, er, killed, the promotional event, which they called the Tex-ass Donut Challenge. (The Oregon-based chain, which has expanded to several other hipster-rich states,  seems to be expressing contempt for the Lone Star State and its reputation for gigantism in all things).
Back to the original article:
"It's tragic," Curtis Malouff, Travis' father, told KUSA-TV. "It's a loss of life that shouldn't be."
Forrest Gump's mama was not available for comment.
But we do note that even if Travis Malouff had won his stupid game, the stupid prize was a free meal at the donut shop, and a button that says you won the Tex-ass Donut Challenge.
Stupid prize? Well, unlike Animal Mother's famous Word Worth Dying For, it's not worth dying for, is it?
Witnesses told the news outlet that at people in the shop at the time tried to help Malouff when they realized he was choking, but nobody knew how to properly perform the Heimlich maneuver.

"They tried so hard to do everything," an unidentified witness told KUSA-TV. "It was clear that nobody was trained and they were just reacting. You [have to] do something, I think."

Paramedics arrived but were unable to revive Malouff, who died from asphyxia due to obstruction of the airway, the Denver Office of the Medical Examiner announced on Monday.
In the past, when donuts have killed, it's generally been a matter of mass quantities over long periods, leaving the victim's cardiologist on the stage to give the "Alas, poor Yorick" speech. But in this case, it was just one donut.
It seems like a one-off freak accident, but the ever-vigilant press sees A Pattern Emerging:
Malouff's death occurred on the same day that a 20-year-old student in Connecticut died after participating in a pancake-eating contest. Caitlin Nelson, of Clark, New Jersey, had been eating four or five pancakes during a March 30 challenge before collapsing to the floor. She was rushed to a nearby hospital before being transferred to New York-Presbyterian/Columbia University Medical Center, where she later died.

"It's a tragic event that started out as something fun," Fairfield police Lt. Bob Kalamaras said of Nelson's death. "It was just a tragic accident.
Returning to the original decedent, Travis Malouff, some heartless folks are Blaming the Victim.
"It's too much food for one person, even as the size that he was," Julia Edelstein, a witness, told the news outlet. "That's too much for someone to eat. He was trying to force it down."

Curtis Malouff said his son will be remembered for his smile and laugh, and his willingness to try anything.

"If a challenge is there — he'd probably take it," he said, according to KUSA-TV.
via Denver man dies while attempting doughnut-eating challenge | Fox News.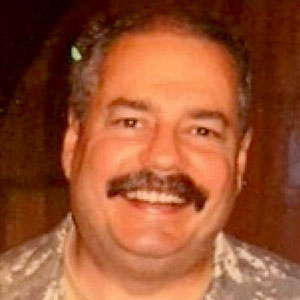 Kevin was a former Special Forces weapons man (MOS 18B, before the 18 series, 11B with Skill Qualification Indicator of S). His focus was on weapons: their history, effects and employment. He started WeaponsMan.com in 2011 and operated it until he passed away in 2017. His work is being preserved here at the request of his family.