Say hello to Ellie-May Clark, right. Say goodbye, too — she's dead.
What'd she die of?
Asthma, but her mother is blaming her final expiration (from lack of respiration) on a doctor that wouldn't see the girl, because mom brought her in four minutes later than promised.
A critically ill little girl died hours after a GP refused to see her because she turned up a few minutes late for an emergency appointment.
Wait, "emergency appointment"? That's one of several indicators that this story's likely to be a little one-sided.
Astonishingly, the doctor is still practising after escaping with a 'slap on the wrist' at a secret disciplinary hearing.

Ellie-May Clark, five, died of an asthma attack after Dr Joanne Rowe refused to see her – despite having previously been warned the girl was at risk of suffering a life-threatening seizure.
via Girl, 5, died of asthma attack after GP refused to see her | Daily Mail Online.
The late (no pun intended) Ellie-May seems to have deserved better of both her doctor and her mother. However, the Daily Mail, the perpetrators of that unexplained "emergency appointment" phrasing, claim to have found an damning official document:
It concluded that:

The 'root cause' of the girl's death was Dr Rowe's refusal to see her;

The GP turned Ellie-May away without asking a single question about the girl's condition;

Months earlier, a paediatrician had written to Dr Rowe warning that Ellie-May was 'at risk of another life-threatening asthma attack';

Staff were 'fearful' of questioning Dr Rowe because of her 'repeated angry outbursts' and 'volatile' nature;

Minutes after the Clarks went home, another GP questioned why Dr Rowe had turned them away.

Dr Rowe claimed to have been 'in the middle' of seeing a patient when Ellie-May arrived, but the surgery's computer system showed that was not the case.

Dr Rowe, 53, was suspended for six months on full pay after Ellie-May's death in Newport, South Wales in January 2015.
As the terminology (GP, NHS) probably has cued you, this happened in Wales, where guns are pretty much outlawed. But hey, who needs guns when you've got the National Health? It's a bureaucracy, and bureaucracies protect their own, no matter who they've got to whack to do it.
But they did come up with a typically reasonable, British, face-saving solution for all concerned: Dr Rowe was made to sign a promise "not to do it again." And that makes us wonder, "do it," do what? Kill another patient?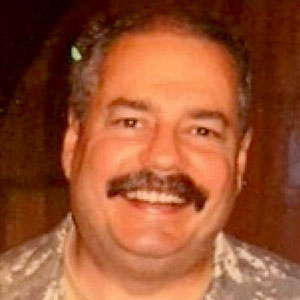 Kevin was a former Special Forces weapons man (MOS 18B, before the 18 series, 11B with Skill Qualification Indicator of S). His focus was on weapons: their history, effects and employment. He started WeaponsMan.com in 2011 and operated it until he passed away in 2017. His work is being preserved here at the request of his family.