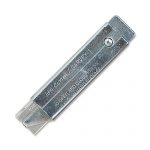 While the humble box cutter will ever be associated with the wholesale murders of 11 September 2001, it turns out that it has a presence in retail murder as well.
And, of course, it's one more illustration of the price of hybristophilia — chicks dig jerks. That is, right up until the moment they don't, which is probably a moment too late.
This victim had a handgun, a Glock. What she didn't have was the will and mindset to defend herself. Instead, she tried to negotiate with her murderer — a negotiation that was, remarkably, recorded inadvertently by the killer. Now it will help hang him. (Well, it's California, so it'll help send him to prison for five or eight years). USA Today:
Jill Thomas Grant, 41, a math teacher at Palm Desert High School, was found dead two days before Christmas 2013. Prosecutors have charged Grant's boyfriend, Michael John Franco, with her murder, alleging that he slit her throat with a box cutter, ran over her with a car and dumped her body at a golf course not far from their home in Indio, Calif.

Court documents filed last week reveal a morbid twist in the case. Prosecutors have a copy of a voicemail that Franco's phone left in a friend's inbox on the night Grant went missing. The voicemail, which seems to be an inadvertent "butt dial," appears to capture Grant in the last moments of her life. Much of the conversation is inaudible, but in the snippets that can be understood, Grant speaks as if trying to convince Franco they could call 911 and say she was attacked by someone else.

Judge refuses to dismiss charges against cop in Philando Castile's death

"What if I drive the car someplace and call myself and say I was attacked?" Grant says in the voicemail, according to a transcript filed in court. "Would that work?

"But we can think of something to say like (inaudible.) I am sure we can think of something. Say it was (inaudible.) What can we say? … What do you want me to say? What should I say?"

The voicemail adds to a hefty pile of evidence primed for Franco's upcoming trial. According to a case summary filed by prosecutors, bank security footage shows Franco using Grant's ATM card to withdraw money on the night she was killed, and Franco was later caught driving Grant's car while in possession of her driver's license, bank cards, cellphone and a Glock pistol registered to her name. Police tased Franco, and he toppled over while reaching for her gun. While being taken into custody Franco allegedly said he was fleeing to Mexico and knew he was "going to prison for the rest of his life," court documents state.

Franco has pleaded not guilty to all charges. He is due in court for a pretrial hearing Tuesday.

Evidence continued to accumulate after Franco was put behind bars. In court filings, prosecutors claim Franco confessed to one of his cellmates, who will be called as a witness in the upcoming trial.

Franco allegedly told the cellmate he cut Grant's throat during an argument, then took her to the golf course — wounded but still alive — to bury her body. When Grant tried to escape, Franco ran her over with her own car. The cellmate claims Franco said he would "beat the case because he's going to act crazy and go to Patton (State Hospital) for seven years."'

Franco's defense attorney, Dante Gomez, has argued that this reference to Patton should be excluded from the upcoming trial because it's irrelevant to whether or not Franco killed Grant.

Regardless, the allegation that Franco hit Grant with a car appears to be backed up by physical evidence. When Franco was arrested driving Grant's car, police found blood on the front bumper and handprints on the hood, court documents state. Grass in the wheel well appeared to come from a golf course, just like the course where Grant's body was found.
via Teacher begged for her life in a 'butt dial' voicemail.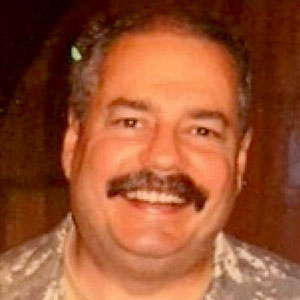 Kevin was a former Special Forces weapons man (MOS 18B, before the 18 series, 11B with Skill Qualification Indicator of S). His focus was on weapons: their history, effects and employment. He started WeaponsMan.com in 2011 and operated it until he passed away in 2017. His work is being preserved here at the request of his family.