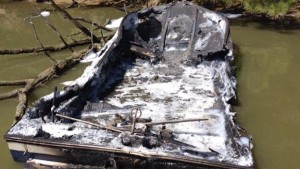 As the echo of one of Murphy's favorite expressions, FOOM!, fades away, we open with the sound of rotor blades as critically-injured children are life-flighted to a hospital and a chance of survival…
The children were airlifted to D.C. Children's Hospital after the 20-foot boat caught fire on Mill Creek in Lusby, Md., about 60 miles southeast of Washington, D.C, Maryland Natural Resources Police spokeswoman Candy Thomson told the Post.

The incident happened around 11:30 a.m., just minutes after the family had launched from the marina, Fox5DC reported.

A three-year hold [sic] and nine-year-old were being treated for severe burns at the hospital. Their eight-year-old sibling was also hospitalized.
via Three children burned after boat explodes in Md. | Fox News.
Say what? What happened? Something drastic needs to happen… for the children! But we need a better story. The Washington Post to the rescue, sorta:
Thomson said the cause of the explosion and fire is still under investigation, but said the boat burned and sank very quickly.

"Witnesses said they heard a boom and when they looked the engine cover was up in the air," Thomson said. "The boat burned and sank very fast."

The boat was launched out of a private slip in the 12500 block of Rousby Hall Road. Mill Creek, where the explosion occurred, is a tributary of the Patuxent River.
A FOOM! right after launching. Hmmm, what does that remind us of? We know! You know when they told you in boat school to run the blower to evacuate any inflammable fumes from the bilges before firing up the boat? Oh, you didn't go to boat school?
Well, actually, you just did. Boat school, spelled FOOM. We can't help but think the classroom way is easier.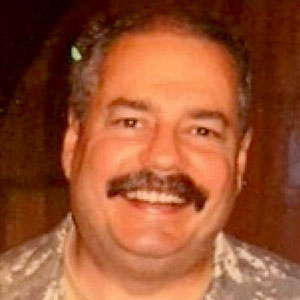 Kevin was a former Special Forces weapons man (MOS 18B, before the 18 series, 11B with Skill Qualification Indicator of S). His focus was on weapons: their history, effects and employment. He started WeaponsMan.com in 2011 and operated it until he passed away in 2017. His work is being preserved here at the request of his family.