Our dirtbag du jour is going to Crowbar Motel for a murder committed with a baseball bat. Plus.
Ryan Lawrence entered the guilty plea for first-degree murder on Thursday morning in Onondaga County Court as family of the man watched on and wept, according to WRGB News.
via Upstate NY man pleads guilty to murdering 1-year-old daughter – NY Daily News.
Plus what?
…murdering his 21-month daughter with a baseball bat, then burning her body and throwing it into a harbor
Now, there's one of nature's noblemen. His own daughter.
Investigators charged that Lawrence took his small daughter, Maddox, to a "remote and secluded location" in Cortland County and bludgeoned her repeatedly with a wooden baseball bat, according to the indictment cited by Syracuse.com.

Lawrence then "placed her body and the baseball bat in a prepared fire pit for hours" before throwing the girls' remains into the Inner Harbor, which feeds into Syracuse's Onondaga Lake.

Maddox's disappearance triggered an AMBER alert—but the search ended when they found her body in the harbor.
Well… words fail.
Lawrence was caught by authorities three days after the girl's disappearance wearing a disguise in Baldwinsville, N.Y.
What was he disguised as? A human being?
But breathes there a soul with heart so black that some lawyer won't abase himself to represent him? Nope.
Lawrence's defense lawyer, Michael Vavonese, indicated that he would have sought a defense of extreme emotional distress or insanity.
An insanity defense is the defense attorney's tacit admission, "I got nothin', and in a just world my client would be swaying in the breeze already."
His sentencing has been delayed to November, but thanks to the efforts of the estimable counselor, Mr Vavonese, Lawrence will probably be out to kill again in 2041.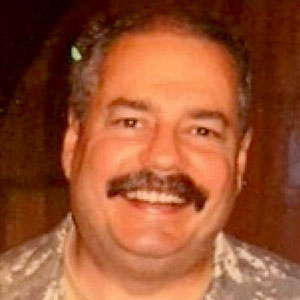 Kevin was a former Special Forces weapons man (MOS 18B, before the 18 series, 11B with Skill Qualification Indicator of S). His focus was on weapons: their history, effects and employment. He started WeaponsMan.com in 2011 and operated it until he passed away in 2017. His work is being preserved here at the request of his family.