Science-Fiction Author Brad Torgersen (who's also an Army reserve warrant officer) mused on this, way back in the Permian Period (ok, way back in mid-March, but we just read the post).
The root question is: who gets to be an "Operator?"

Explanation: for those who don't walk in U.S. military circles, the word "Operator" seems to be one of those internal U.S. military phrases that migrated from a very specific sector of the U.S. military, out into the popular American culture via technothriller fiction and video games, then back into the U.S. military as a whole. Its general usage now connotes "pointy end" experience and/or skillsets. Ergo, the "Operator" goes where the shooting happens, to do some shooting himself.

Sounds pretty straightforward, right? Only, no, because this is not an MOS nor is it a skill badge. It's a slang title being adopted (both officially and unofficially) by an increasing number of people who are all too eager (to my eyes) for the credibility they believe this word will lend them — even if they may not precisely be a "pointy end" person by trade.

In other words, "Operator" has become one of those familiar U.S. military butt-sniff words used by people to distinguish "real" military personnel from "POGs" — the latter being the post-9/11 variant of REMF, which was a Vietnam-era acronym for rear-echelon mother fucker; someone decidedly not on the "pointy end" of things. General infantry are using the word "Operator" now. As are F-16 pilots, did you know that? MPs and Combat Engineers? Explosives Ordnance Disposal? Armor too? And so on, and so forth….
We tried to post a comment on his blog, but as our email address was used years ago to set up a long-defunct WordPress.com account, we can't do it. That's retarded, but that's WordPress for you. Or maybe it's our level of tech savvy.  Anyway, here is the comment we meant to leave on Brad's blog, edited into a post suitable for this blog.
We can shed some light on the genesis of the term, "operator." It was an old (as in 1960s old, maybe 1950s old) term of approbation in Special Forces for a guy who was skilled in clandestine warfare. Clandestine means something specific in special operations: it means operations that happen and leave no sign they ever occurred, with the enemy none the wiser. This is characteristic of underground and spy operations, and Special Forces' involvement in these operations was inspired by OSS and SOE operations in WWII. Preparation for such a behind-the-lines and even stay-behind war was a constant throughout the Cold War.
This is what Detachment A, Berlin Brigade (a real unit that was classified for years) did. So, in this usage of the word, which was very old and restricted to very old colonels and sergeants in our SF spratling days, meant a guy who had tradecraft and not just fieldcraft. Rangers have good fieldcraft (or had then, anyway). SEALs had okay fieldcraft then, and got a lot better at it later. But tradecraft was the milieu of the spooks and of Special Forces. Still is.
When a special-purpose special operations unit was stood up in the late 1970s, with a view to a worldwide counterterrorist mission, it did not have any special badges. But after a candidate passed selection and assessment, he was then brought up to speed in what was called the Operator Training Course. We believe but are not positive that we know who was the vector for the term getting a new lease on life. (It wasn't the unit commander, we think, but the intelligence officer, originally a warrant officer and later commissioned).
Completing OTC does give a man a small mark on his full-length Military Occupational Specialty (MOS) code. But the word "operator" has fallen into disuse there (and in similar units), so we're told. The fate of all euphemisms is to be inflated into meaninglessness, and when anybody can print sheets of new "operators" it was inevitable. But officially, around the time we retired these men were still the only Operators in the US Army whose Operator-tude isn't tied to a specific piece of equipment like a road grader.
The Marine term for a fully-qualified MARSOC Marine is Critical Skills Operator.
We're not those kinds of O-fficial "Operators", just a retired 18 Series, although back in the 70s through the oughts we aspired to be the kind of can-pick-a-lock-and-service-a-dead-drop small-o "operators."
And we find Brad's diminution of his military significance unnecessary. As the Truths tell us,  "SOF Operations generally require extensive non-SOF support." So the guys who replaced us appreciate the fact that guys like Torgerson are there. (Maybe not all the young ones, but they'll learn. We did).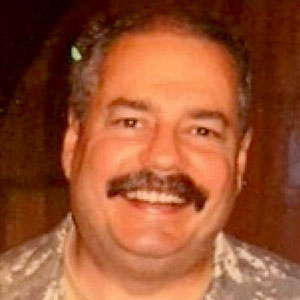 Kevin was a former Special Forces weapons man (MOS 18B, before the 18 series, 11B with Skill Qualification Indicator of S). His focus was on weapons: their history, effects and employment. He started WeaponsMan.com in 2011 and operated it until he passed away in 2017. His work is being preserved here at the request of his family.