It never occurred to us until recently that there were people in the gun culture unfamiliar with the Duffle Bag Cut, until a knowledgeable young gun guy asked us, "What's a Duffle Bag Cut?" as we described such a cut on a Mauser that Santa brought us this year.
Thing is, if you grew up in collecting in the 50s, 60s or 70s, many WWI and WWII vintage long guns had this cut, and everybody knew why.
But circumstances have changed, a lot. The military, especially the military police and the judge advocates, have fallen under the sway of gun control activists, and the guys are no longer permitted to take and keep war trophies.
Taking an enemy firearm as a trophy was widespread (and even encouraged, or at least permitted) in World War I and II and the Korean War. It came under some restrictions in Vietnam, and by the GWOT was totally and utterly banned.
But during its heyday in the 20th Century, war trophy taking was a norm. The weapons were brought back by the frontline troops who took them, the rear-echelon troops who traded for them, and the MPs who confiscated them for their own personal benefit, which was definitely a thing, if you listened to the WWII guys when they were still around to talk.
There was a problem, though. A Mauser or Arisaka didn't fit in a GI duffel bag (and often, all a troop had for luggage was a duffle bag and a field pack). Enter the Duffle Bag Cut. Someone would cut the stock where the cut would be hidden by the barrel band.
A permanent alteration to a firearm usually gets collectors all wound up, but this cut now a 70-year-old marker, an authentic part of the gun's history and the tale it would tell if it could talk. Under the barrel band, it doesn't hurt the utility of the gun for display, and so few collectors would consider repairing the cut (although any gunsmith not of the Wile E. Coyote School of Gunsmithing could). Those WWII soldiers who brought back Mausers and Arisakas, etc., were looking to keep them as trophies, or have them sporterized as deer guns, and the last few inches of the wood was not of any use on a sporting rifle.
A Duffle Bag Cut should not be seen on a gun with import marks. Instead, it's the second-best indicator (after military capture or bringback papers) of a GI bringback. And it's just one more interesting little thing about our Christmas VZ.24 Mauser.
(Note: We were expecting to put the 3rd Part of our M16A2 paper analysis up at this point, but have delayed and delayed and fiddled, waiting for a resource that has been unavailable; should we get our mitts on it again, we'll have the post Monday morning. We regret the delay. -Ed.)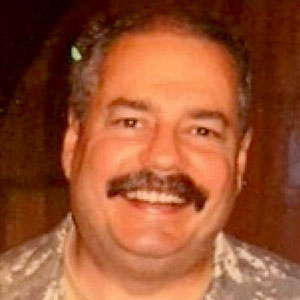 Kevin was a former Special Forces weapons man (MOS 18B, before the 18 series, 11B with Skill Qualification Indicator of S). His focus was on weapons: their history, effects and employment. He started WeaponsMan.com in 2011 and operated it until he passed away in 2017. His work is being preserved here at the request of his family.