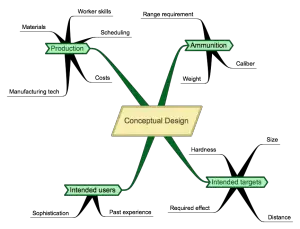 From time to time, people, especially young people, ask this question. We're not gun design engineers, although we're fascinated by their work; we're, relatively speaking, dilettantes.
So when we got a chance to see a real job listing for a real senior design engineer to do real firearms design, our first thought was to share it with you guys and gals. (Well, actually, our first thought was… "Crap. We're not remotely qualified." But our next thought….) Anyway, here is the list of prerequisites:
Education and Experience Requirements

Four year degree in physical engineering required. Mechanical engineering preferred.
5 plus years related experience in an engineering environment required. Manufacturing environment preferred (firearms manufacturing is ideal).
Duties require effective verbal communication skills, visual acuity to product details along with drawings and computer screen data, and the physical ability to work and move in a factory environment.
Firearm Design Experience Required
Ability to work cross-functionally internally and externally.
Knowledge/experience with SolidWorks CAD system preferred.
The job is with a large, publicly held company (Vista Outdoor, the sporting spinoff of ATK), and the benefits package seems decent. Note that they don't want an operator-boperator, gun-plumber, or machinist. They want a design engineer who can work on the screen and then go on the shop floor to find out why the parts don't match the computer file. "SolidWorks preferred" but we bet if you came from a CATIA shop they'd still snap you right up if you met their other prerequisites.
Note that they're looking for a degreed engineer, but not a PE. That should help narrow down what they're planning to pay for this guy.
What will a Senior Firearms Design Engineer be doing? Here's what the listing says:
Responsible for the design and development of new firearm products. Duties include development of concept print/plans, design of products, tolerance specification, and other similar duties pertaining to product design.
What about some specific duties?
Develop and design new company products.
Develop and produce concept prints, plans, drawings for new products and/or modifications/enhancements to existing products. Design features and functions for the products.
Specify materials, dimensions and tolerances, inspection standards, etc. for the components and parts.
Develop details drawings.
Oversee and guide projects assigned to less experienced design engineering personnel.
Keep abreast of developments in the market. Review competitor's designs and products.
Analyze market place requests, customer requirements, etc.
Analyze company ability and desire to meet requirements and/or requests and make appropriate recommendations to management personnel.
Maintain a working liaison with other departments and engineering sections. Provide support for sales personnel to contribute technical assistance to customers.
Assist QA personnel provide technical support for vendors, develop inspections for parts, and/or to qualify vendors.
Work with other engineering units to resolve problems, develop processes, etc.
Perform other similar duties as required by responsibility or necessity or as requested.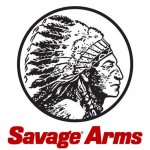 The downside? Well, it is at Savage in Westfield, Massachusetts; there are nice places to live around there (apart from the politics and outside the inner city, it's Norman Rockwell's America) but it's a very expensive place to live, with staggering taxes; and MA is a Brueghelian environment for a gun guy these days. (And it gets worse every time the gun control pols' constituents shoot each other up in Roxbury and Mattapan).
Three possibilities here: someone left Savage one key designer short, perhaps during last year's layoffs; the company is about to get a bunch of investment earmarked for new products; or Savage managers see the opportunity to poach some talent from a struggling neighbor (cough Colt cough).
If the job sounds like it you want it, you're qualified, and Westfield isn't all that impossible for you (like, because you're currently 40 minutes south in equally anti-gun Hartford?), then "apply online at www.vistaoutdoor.com to Job ID: 29438," as the listing says.
Remember that a lot of the industry is located in anti-gun places, but it's moving gunwards every year, and success in this job would open doors in many other manufacturing plants in our industry. (That's one reason why you will always see competitors treating each other with regard and respect at industry shows — apart from the fact that gun folks tend to be polite folks. It's a small industry, in people terms, and yesterday's competitor is tomorrow's colleague).
Savage is also looking for a senior quality manager. We leave digging up the details of that job as an exercise for the reader.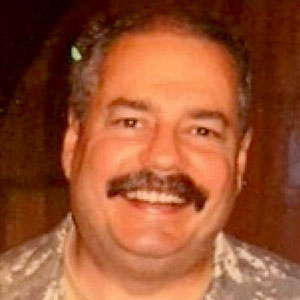 Kevin was a former Special Forces weapons man (MOS 18B, before the 18 series, 11B with Skill Qualification Indicator of S). His focus was on weapons: their history, effects and employment. He started WeaponsMan.com in 2011 and operated it until he passed away in 2017. His work is being preserved here at the request of his family.